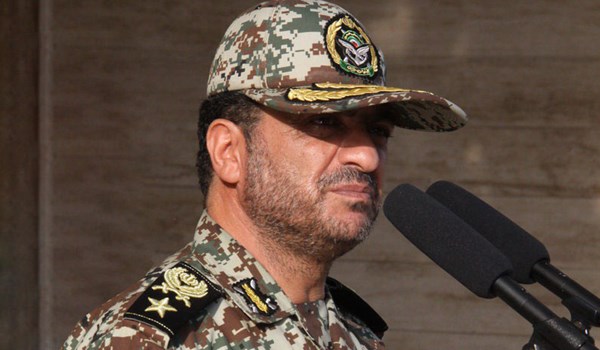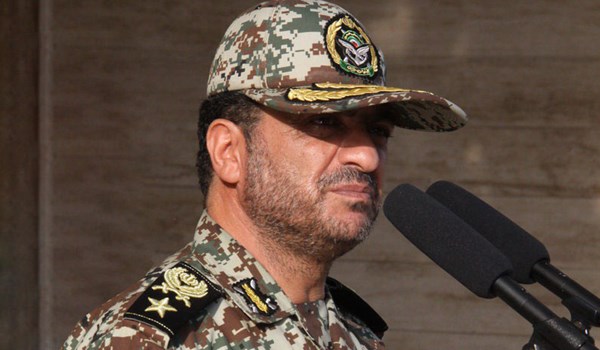 Commander of the Iranian Army's Khatam ol-Anbiya Air Defense Base Brigadier General Alireza Sabahi-Fard underlined that his forces will not allow the enemies to interfere and implement their aggressive plots in the country.
"The Air Defense Base forces will not compromise the (Islamic) Revolution's causes to the last drop of their blood," General Sabahi-Fard told reporters in Tehran on Monday.
"We promise the dear Iranian nation that our forces, armed with the best equipment, will not allow the enemies of the Islamic Republic to do any meddling," he added.
His remarks came after Chief of Staff of the Iranian Armed Forces Major General Mohammad Hossein Baqeri underlined that his forces would respond to any threat or aggression by enemies.
"The nation's zealous sons in the Army, the Islamic Revolution Guards Corps (IRGC), the Law Enforcement Police, the defense ministry and Basij (volunteer) forces will not hesitate even for a moment to give a firm and crushing response to any threat, aggression and greed of enemies and ill-wishers," General Baqeri said earlier this month.
Elsewhere, he referred to the recent developments in Palestine and the US measure to transfer its embassy from Tel Aviv to Jerusalem al-Quds, and the Zionists' crimes and massacre of the Palestinians during their recent protest rallies against the US move, and underlined the necessity for massive participation of the Iranian people in the international Quds day rallies on June 8.
Also, last month, General Baqeri underlined the country's full preparedness to appropriately defend itself against enemies' possible threats and bullying.
"If the enemy casts a covetous eye on our interests or conducts even a slight act of aggression, the Islamic Republic will give an appropriate response at an appropriate time," General Baqeri said during a visit to the ground, aviation and armored units of the Iranian Army in the Southwestern province of Khuzestan.
He underlined that defense power and strength of the Iranian Armed Forces have made the enemy come to the conclusion that any aggression against the country would have no outcome except casualties and expenses.
"Every time that a novice politician asks his country's army to conduct an act of aggression against Iran, top military commanders of such countries, including the United States, warn their politicians that it is impossible to engage in a war with Iran and that they must pursue political approaches in dealing with the Islamic Republic," General Baqeri added.