Iran
Iranian Commander Warns US, Allies against Possible War in Korean Peninsula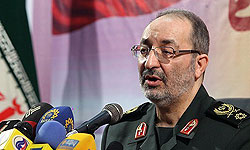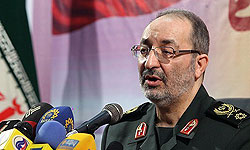 Deputy Chief of Staff of the Iranian Armed Forces for Cultural Affairs and Defense Publicity Brigadier General Massoud Jazayeri warned the US and its allies against the negative consequences of any possible war in the Korean peninsula.
"The US and its allies will suffer great losses if a war breaks out in this region," Jazayeri said on Friday.
He noted that the presence of the Americans in (South) Korea has been the root cause of tensions in the sensitive region of the Korean peninsula both in past and present.
Earlier this week, the North Korean army warned Washington that its military has been cleared to wage an attack using "smaller, lighter and diversified nuclear" weapons.
"The moment of explosion is approaching fast," the military said, warning that war could break out "today or tomorrow".
The statement, carried by the Korean Central News Agency early on Thursday, said troops had been authorized to counter US aggression with "powerful practical military counteractions".
The warning, the latest in a series of escalating threats against the US and South Korea, came after the Pentagon said it would deploy a missile defense system to the US Pacific territory of Guam to strengthen the region's protections against a possible attack.
US Defense Secretary Chuck Hagel labeled North Korea's recent rhetoric as a threat to the US and its Asia-Pacific allies.