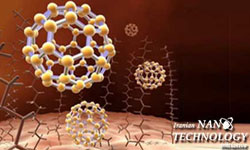 TarAra Carbon Technologies is one of the participant companies in Iran Nano 2009 exhibition currently being held in Tehran whose expertise is in producing aligned carbon nanotubes.
According to the Iranian Nanotechnology Initiative Council (INIC), the company applies CCVD method to produce its millimeter-long carbon nanotube arrays.
"If the companies which currently work in the field of nanoparticle composites shift to CNT composites bases, they will benefit from intensively changed mechanical and electrical properties," Morteza Maghrebi, manager of the company said.
"Specific surface area and conductivity of aligned CNTs are superior to conventional CNTs," he added.
"We seek to take steps in technology domestication through dynamic interaction with customers and advertising," Ali Sane', one of TarAra's expert said.
TarAra company has won Sheikh Bahaei Annual Scientific Award in the best business planner section, and some other awards and prizes thus far.