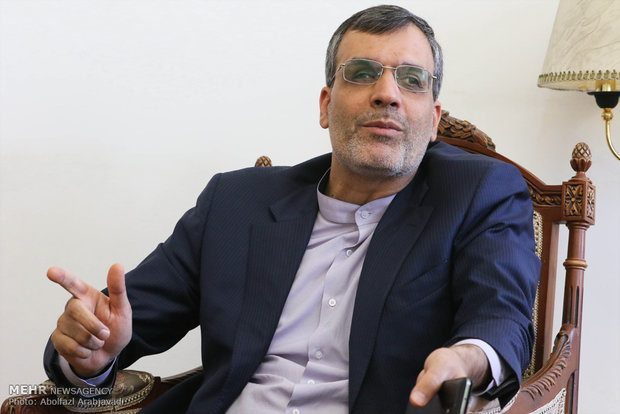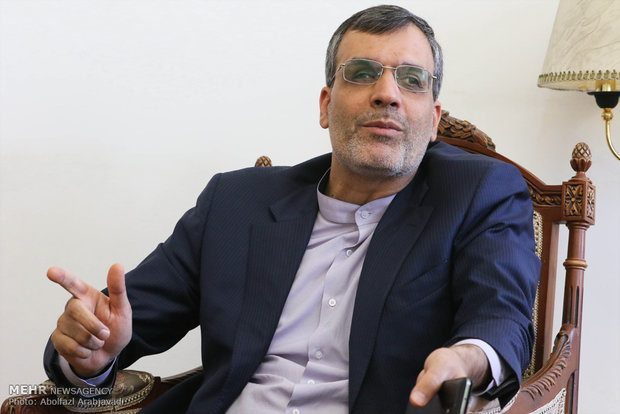 The head of Iranian delegation in seventh two-day round of the Astana-format talks on Syria said the Syrian delegation has asked for addressing the violations of the agreements reached in the previous talks, which we will discuss in the final talks tomorrow with the participation of ceasefire guarantor states.
Following his bilateral meetings with Syrian and Russian delegations in Astana, Deputy Foreign Minister for Arab and African Affairs Hossein Jaberi Ansari said they discussed the agenda of trilateral meetings, the latest developments in Syria and the previous agreements regarding the Idlib Safe Zone.
The Syrian government delegation is headed by Syria's Envoy to the United Nations in New York Bashar Jaafari.
Pointing to his bilateral talks with Russian delegation, headed by special presidential envoy for Syria Alexander Lavrentiev and which also includes Director of Middle East and North Africa Department in the Foreign Ministry Sergey Vershinin and Gen. Stanislav Gadzhimagomedov, Jaberi Ansari said they examined the most important issues, including the latest developments in Syria and the agenda of the Tripartite summit.
The seventh two-day round of the Astana-format talks on Syria officially kicked off in the Kazakh capital on Monday with the aim to reach agreements between the negotiating parties on the sole issues that have not been finalized at the previous six meetings – release of detainees and humanitarian demining.
The UN side is represented by the group of experts headed by Milos Strugar. Special Envoy for Syria Staffan de Mistura is not coming to Astana-7. Jordan and the United States act as observers.