Egypt
Iranian Diplomat: Enemies Targeting Egypt's Security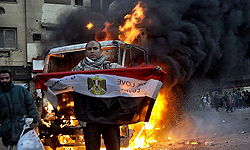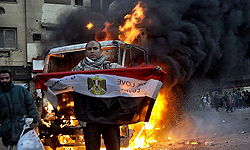 A senior Iranian diplomat condemned the recent deadly attack in the Sinai region, and cautioned that the enemies have targeted Egypt's security.
Speaking to Egyptian daily Youm 7 (al-Youm al-Saba'), Head of Iran's Interest Section in Cairo Mojtaba Amini described the August 5 attack on an Egyptian checkpoint near the Sinai border with Israel as "cowardly and against human and Islamic values".
Iran condemns any such act affecting the stability and security of Egypt, the diplomat said.
Amini further opined that Egypt's security was targeted by the enemies of the Arab country, the Zionist regime of Israel in particular.
On Sunday, unknown gunmen opened fire on the Egyptian border security guards at a checkpoint near the Karm Abu Salem border crossing, killing at least 16 security personnel and injuring several others.
Meantime, the newly-elected Egyptian President Mohamed Mursi pledged to strongly respond to the "cowardly attack," vowing that the assailants would pay for the armed assault.