Syria
Iranian DM Calls National Dialogue Best Solution to Crisis in Syria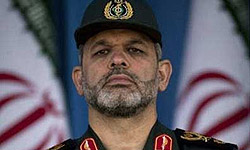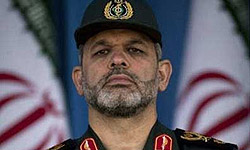 Iranian Defense Minister Brigadier General Ahmad Vahidi renewed Iran's opposition to foreign intervention in Syria, and called for a negotiated solution to the existing crisis in the Muslim country.
Resorting to national dialogue and domestic talks is the solution to the Syrian crisis, Vahidi told reporters here in Tehran on Saturday.
"Intervention by the alien forces in Syria is harmful," Vahidi added.
The Iranian minister said Iran has "clear logic" on Syria, and stated, "A country and an army which is in the forefront of campaign against Israel should not be weakened."
Tehran has recently doubled its efforts to settle the problems in Syria which has been experiencing unrests since March 2011 with organized attacks by well-armed gangs against Syrian security forces and border guards.
On November 18, Iran hosted the Syrian National Dialogue Conference, with the motto "No to Violence, Yes to Democracy".
Vahidi's remarks came a week after Syrian Foreign Minister Walid al-Muallem called for the secession of hostilities in the country for the start of an all-inclusive national dialogue.
Mualem told the Syrian state television that a new parliament and constitution, which was proposed by President Bashar al-Assad was the only way forward out of the crisis.
The top diplomat added that Assad's latest initiative for national dialogue was the only accepted reading of the Geneva transition plan for the Syrian government.
Mualem stated that rejecting foreign intervention and renouncing terrorism are preconditions for joining the new cabinet.
He said the Syrian government would continue its efforts for paving the way for dialogue and transition over the next three months.