Iran
Iranian DM in Moscow to Discuss Bilateral Ties, Attend Int'l Security Conference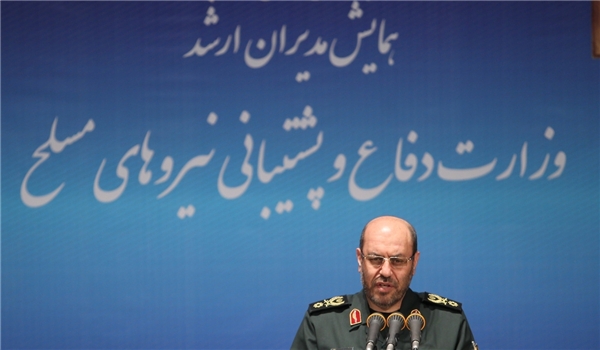 Iranian Defense Minister Brigadier General Hossein Dehqan left Tehran for Moscow to discuss mutual cooperation with senior Russian defense officials and also take part in the International Security Conference in there.
Brigadier General Dehqan's visit to Moscow takes place at the invitation of his Russian counterpart Sergey Shoygu.
The Iranian defense minister is scheduled to deliver speech at the International Security Conference on Iran's stance about the international security and related issues.
The Third International Security Issues Conference is slated to be held on May 23-24 in the Russian capital.
The representatives of over 50 countries as well as regional and international organizations will gather in Moscow to attend the conference.
The conference will deal with the latest developments of the Middle East and Northern Africa as well as Ukraine's developments and the expansion of the USˈs Anti-Russia missile shield in the Europe.
Brigadier General Dehqan will meet his counterparts from Russia, Azerbaijan, Pakistan and Armenia on the expansion of bilateral ties, particularly defense and security cooperation.