Iran
Iranian DM Studying Ways for More Effective Fight against Terrorists in Syria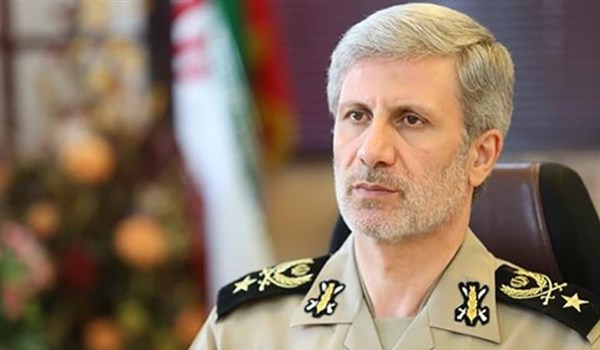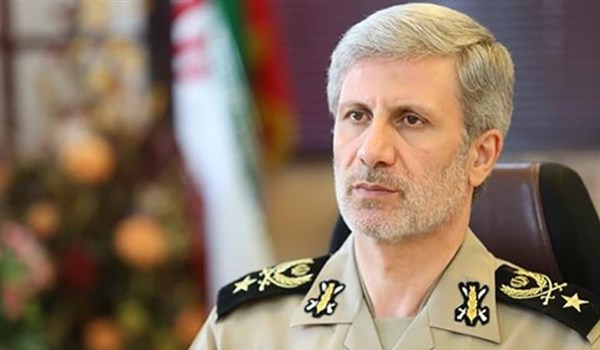 Iranian Defense Minister Brigadier General Amir Hatami and the Russian military commanders stationed in Syria discussed the situation of the operational zones and coordination among the Syrian army, the resistance front and Russian forces to increase efficiency in the fight against the terrorist groups.
During the meeting, the Russian army's top field commander in Syria presented a report of the latest developments in the war on the terrorists in the country.
General Hatami, for his part, said that victories in Syria are not yet complete, and noted, "The operations should continue in full coordination and the achievements gained in the military field should be well maintained in other scenes."
He added that the experience gained through cooperation and coordination in Syria should be used as a role model to establish peace and stability in the region and other scenes, saying, "The Astana meeting is one of the successful experiences at the political level to resolve this crisis and we emphasize continuation and strengthening of this process."
In relevant remarks on Tuesday, Russian Foreign Minister Sergei Lavrov stressed that "there is no place for terrorists in Syria, and the Syrian government has every right to seek their liquidation on its territory".
"We are now taking the most active effort, together with our Turkish colleagues, together with the Syrian government, and with the Iranians as participants in the Astana format, to split the armed normal opposition forces from the terrorists 'on the ground'," Lavrov said during his speech at the Moscow State Institute of International Relations (MGIMO).
Russian Defense Ministry Spokesman Maj. Gen. Igor Konashenkov had earlier stated that terrorists were preparing a provocation in Syria's Western Idlib province to accuse Syrian government forces of using chemical weapons against civilians.