Iran
Middle East
Iranian Engineers Overhaul Giant Electro Motors at Bushehr N. Power Plant
Iranian engineers at Jemco company succeeded in overhauling the giant electro motors at the country's first nuclear power plant in Bushehr.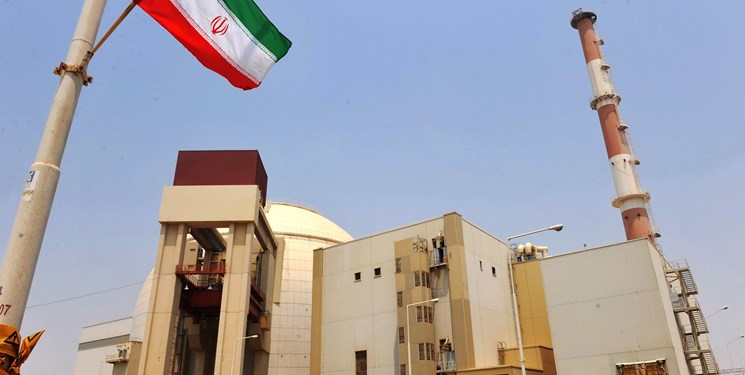 "Two years ago, we were able to overhaul the electric motors of Be'sat power plant in Tehran and they were satisfied with the results. And this year, the issue of overhauling Bushehr nuclear power plant's electro motors was put forward," CEO of Jemco company Mohammad Rostami told FNA on Tuesday.
He noted that the electro motors at Bushehr nuclear power plant are Russia-made and their parts had been installed in the power plant by the Russians, and added, "In the past few years, it's been the foreigners who have been overhauling the electro motors at Bushehr."
Rostami explained that after officials decided to assign the project to overhaul the electro motors in Bushehr power plant to an Iranian company, a tender was held and Jemco company won the tender.
"The result was that the work was done well and the (Bushehr) power plant has sent us a letter of consent," he added.
Bushehr facility sits 17 kilometers Southeast of the city of Bushehr along the Persian Gulf coast in Southwestern Iran.
It started operating in 2011 and reached its full capacity the following year.
Russia's State Atomic Energy Corporation, Rosatom, started site preparation of the two new units of the nuclear power plant with a combined capacity of 2100 MW in September 2016. On 14 March 2017 construction formally started. Phases 2 and 3 are planned to be completed in 2024 and 2026.
In November 2019, the concrete-casting operation of the phase 2 was launched in a ceremony attended by Atomic Energy Organization of Iran (AEOI) chief Ali Akbar Salehi, a number of state and provincial officials, parliamentarians and manager of Russian companies active in the site.
"Cementing process of the nuclear reactor of the Bushehr power plant's phase II is one of the key processes and an important event in the site by which we have taken a giant stride towards development of nuclear power plants in the country," Mahmoud Jafari, the executive manager for the new phases of the Bushehr nuclear plant, told reporters on the sidelines of the ceremony.