Syria
Iranian Envoy Urges End to Foreign Aid to Syrian Terrorists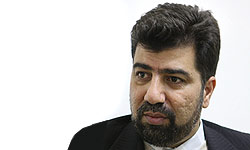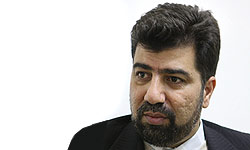 Tehran's Ambassador to Beirut Qazanfar Roknabadi underlined the necessity of halting foreign financial backup and arms supplies to terrorist groups in Syria, and renewed Iran's support for a diplomatic solution to the Syrian crisis.
Roknabadi made the remarks during a meeting with Special Coordinator of UN Secretary-General for Lebanon Derek Plumbly at the Iranian Embassy in Beirut.
At the meeting, the two sides stressed the importance and necessity of broad-based efforts for maintaining regional stability and finding a diplomatic solution to the Syrian crisis, while they both hoped for the success of the new UN-Arab League Joint Special Envoy on Syria, Lakhdar Brahimi.
Plumbly referred to Iran's key role in regional developments, including Lebanon, and hailed establishment of the quadrilateral committee for finding a diplomatic solution to the Syrian problem as a positive initiative.
He further stressed that diplomatic efforts must be continued within a regional framework to find a solution to the Syrian crisis.
Halting the foreign states' financial and arms support for terrorist groups and explicit acceptance of non-intervention in Syria are the basic requirements for a pragmatic solution to Syria, the Iranian envoy reiterated.
He stressed on Iran's permanent support for practical efforts for resolving the Syrian crisis.
Syria has been experiencing unrest since March 2011 with organized attacks by well-armed gangs against Syrian police forces and border guards being reported across the country.
In October, calm was eventually restored in the Arab state after President Assad started a reform initiative in the country, but Israel, the US and its Arab allies are seeking hard to bring the country into chaos through any possible means. Tel Aviv, Washington and some Arab capitals have been staging various plots in the hope of stirring unrests in Syria once again.
The US and its western and regional allies have long sought to topple Bashar al-Assad and his ruling system. Media reports said that the Syrian rebels and terrorist groups have received significantly more and better weapons in recent weeks, a crime paid for by the Persian Gulf Arab states and coordinated by the United States.
Since the beginning of unrests in Syria in March 2011, Turkey has tried hard to intensify the crisis in Syria by training terrorists and sending weapons to the Arab country. Such behavior resulted in further problems for government of Turkish Prime Minister Recep Tayyip Erdogan in its relations with its neighbors.