Technology
Iranian Experts to Manufacture Earthquake Prediction Satellite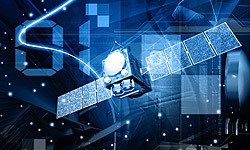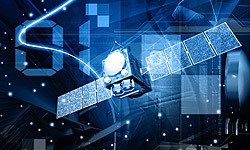 Iranian researchers plan to manufacture a law-altitude satellite which helps predict earthquakes from space.
The satellite dubbed Ayat (Signs) will help predict the time of earthquakes for the first time in the country.
Deputy Head of Iran's Industrial and Scientific Studies Center for Innovation and International Cooperation Mohammad Hassan Entezari said the satellite would identify the signals sent out from the earth before or after the earthquake, adding the satellite weighs 50-70 kg and would be placed in a lower altitude.
He stressed some countries including France, China and Russia are working in this regard, noting Ayat satellite possesses a key role in processing the seismic disturbances before and after the shocks.
Entezari stated that basic studies have been carried out and the practical process would begin after required budget is provided.
Iran sits astride several major faults in the earth's crust, and is prone to frequent earthquakes, many of which have been devastating.
The worst in recent times hit Bam in southeastern Kerman province in December 2003, killing 31,000 people – about a quarter of its population – and destroying the city's ancient mud-built citadel.
The deadliest quake in the country was in June 1990 and measured 7.7 on the Richter scale. About 37,000 people were killed and more than 100,000 injured in the northwestern provinces of Gilan and Zanjan. It devastated 27 towns and about 1,870 villages.
Tehran alone sits on two major fault lines, and the capital's 14 million residents fear a major quake.