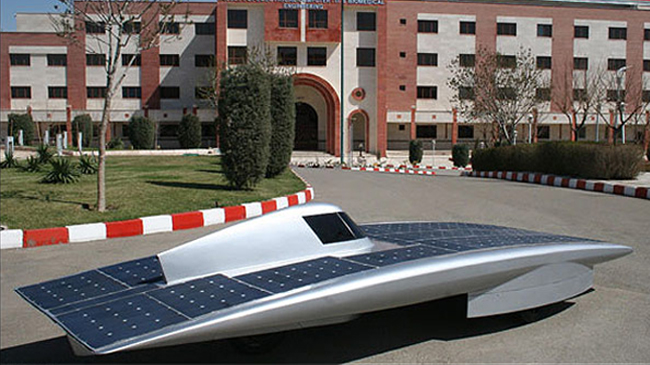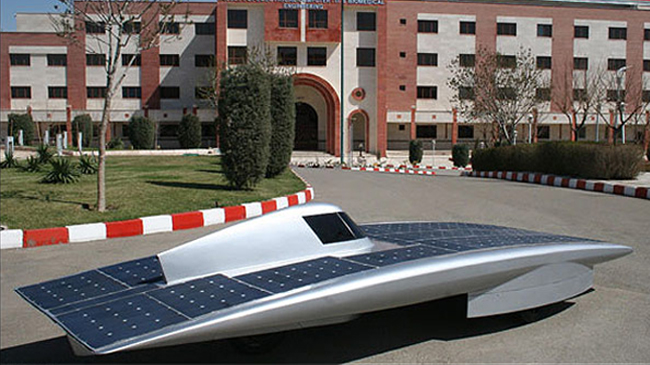 Iranian researchers have produced an indigenous unmanned aerial vehicle (UAV) which can be used for reconnaissance mission together with a domestically-designed and -developed solar car.
The aircraft, named 'Afar' and developed by Iranian technicians at the Qazvin Branch of the Islamic Azad University, has a wingspan of three meters (about 10 feet) and a hull length of 1.5 meters (about 5 feet).
The UAV is capable of taking photos while flying, and can be used to perform geophysical surveys, and to generate digital topographic maps of target sites.
The drone has a flying ceiling of 1,500 meters (4,921 feet) above the ground, and a flight range of 4,000 kilometers (2,486 miles).
The Iranian solar car, named Haavin-2, depends on photovoltaic cells to convert sunlight into electricity, and run its two motors.
Haavin-2 has an average speed of 90 kilometers (55 miles) per hour, and can reach a maximum speed of 120 kilometers (75 miles) per hour.