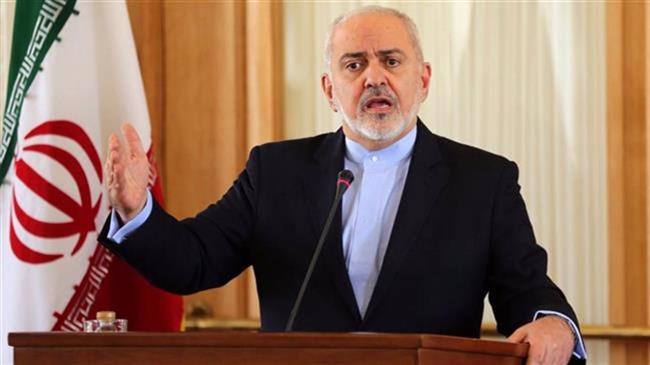 Iranian Foreign Minister Mohammad Javad Zarif has cancelled his official trip to Austria over its move to hoist Israeli flags on government offices in the capital, Vienna, amid the occupying regime's unabated aggression against Palestinians.
Stephanie Lajinstein, an Austrian journalist, announced on her twitter account on Saturday that Zarif's trip had been called off at the last minute due to the hoisting of the Israeli flags.
"The cancellation of this trip will not change our good traditional relations and communication channels with Iran. But we will not make our declaration of solidarity with Israel dependent on the diplomatic visits of other countries," she added.
Iranian Deputy Foreign Minister Abbas Araqchi had earlier condemned Austria for raising Israeli flags over government offices in Vienna, where intensive talks over the revival of 2015 Iran nuclear deal are underway.
Araqchi praised Vienna in a tweet on Friday as a "great host for negotiations" and called the Austrian move "shocking and painful" as the Israeli regime has, over the past days, killed scores of innocent people in the besieged Gaza Strip.
"Vienna is the seat of IAEA & UN, and Austria so far been a great host for negotiations," Araqchi wrote. "Shocking and painful to see flag of the occupying regime, that brutally killed tens of innocent civilians, inc many children in just few days, over govt offices in Vienna. We stand with Palestine."