Myanmar
Iranian FM Confers with Myanmarese Counterpart on Massacre of Muslims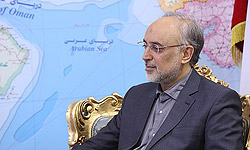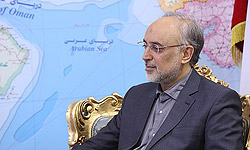 Iranian Foreign Minister Ali Akbar Salehi in a phone conversation with his Myanmarese counterpart U Wunna Maung Lwin on Wednesday expressed Tehran's concern over the recent brutal attacks against the Muslim minority in Rakhine State.
Salehi expressed "Iran's serious concern" over the recent ethnic conflicts in Myanmar, and called for a moderate, precise and sensitive approach of Myanmar's police and military forces to prevent these clashes and killing of the Muslims.
"The Islamic Republic of Iran is a harbinger of proximity and closeness among all religions. It has made many efforts in this regard and is ready to make use of all its capacities to bring Myanmar's Buddhist residents close to Muslims," Salehi said.
He further urged the Myanmarese government to heed the basic rights of the Muslim community.
U Wunna Maung Lwin, for his part, appreciated Iran's readiness to contribute aid and assistance in putting an end to the crisis in Myanmar, and invited Salehi to pay a visit to Myanmar to see the situation of the country and hold talks in this regard.
Fresh wave of violence against Muslims in Rakhine this month resulted in another 88 people being killed, and added to the thousands of homes torched, with tens of thousands of Rohingya Muslims now living in overcrowded camps.
Rights groups fear the actual number killed could be much higher.
Around 100,000 people have been displaced since the fighting started back in June.
Most of those displaced lost their homes when they were burned down in what they say is a deliberate attempt by the predominantly Buddhist government to drive them out of the country.
"There were security forces present before the latest violence started," Muhamed Juhar, a Rohingya Muslim said.
"But when the fighting came to our town, there was no security. When they did arrive, it was too late and they also shot into the crowds of Muslims."
While Buddhists remain free to move about the state, the Rohingya are becoming increasingly restricted.
Myanmar's 800,000 Rohingya, a Muslim minority, are viewed as illegal immigrants from neighboring Bangladesh by the government and many Myanmar citizens.
The Rohingya have long been considered by the UN as one of the world's most persecuted minorities.