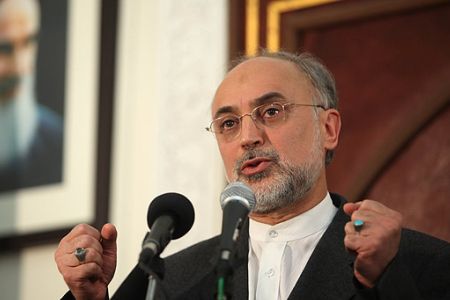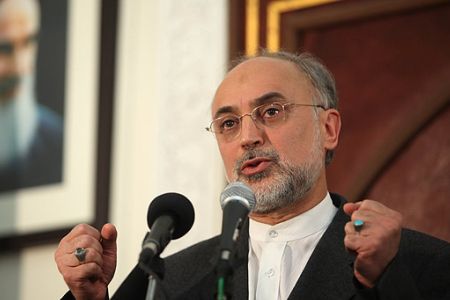 Iranian Foreign Minister Ali Akbar Salehi condemned the US cooperation with extremist groups to attain its goals in the region, and said extremist groups pave the way for the occupation of the regional states by Washington.
"Extremist elements are attempting to pave the ground for the occupation of the region by the US," Salehi said in an interview with the Turkish daily, Cumhuriyet.
He made the remarks, referring to the current situation in Syria, where foreign terrorists are attempting to push the Assad government and its neighbors into turmoil.
Salehi underlined the importance of cooperation among Syria's neighbors, specially Iran and Turkey, to prevent the exacerbation of the situation, and said if Tehran and Ankara do not watch the events, there is a possibility that they will be drawn into a worse situation since extremist groups are close to both countries.
Earlier this week, a senior Iranian foreign ministry official also stressed the necessity for continued consultations between Iran and Turkey over regional issues, Syria in particular, and stated that Tehran and Ankara play essential roles in resolving the Syrian crisis.
"We believe that Iran and Turkey have essential roles in the peaceful settlement of the Syrian problem and cooperation and consultation of the two countries with each other can result in useful outcomes in this regards," Deputy Foreign Minister for Asian and Oceanic Affairs Abbas Araqchi told FNA on Tuesday.
As regards media reports alleging that Iran and Turkey have differences over Syria, Araqchi downplayed the differences, adding that his meeting with visiting Deputy Undersecretary of the Turkish Foreign Ministry Halit Cevik last week was aimed at finding mutual understanding and a moderate solution to the issue.
"The most important issue is the continuation of consultations and exchange of opinions among countries and such a trend is underway between Iran and Turkey at different levels," Araqchi stated.