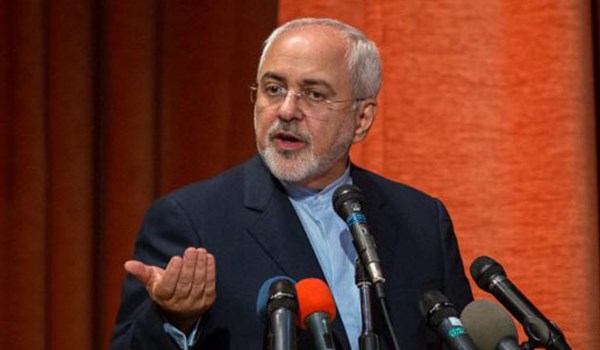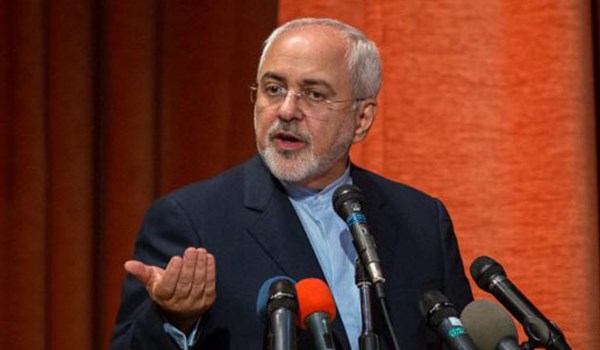 Iranian Foreign Minister Mohammad Javad Zarif warned the countries which are attempting to transfer the ISIL to Afghanistan that the terrorist group's presence will not meet anyone's interests.
Commenting on his presence in the Geneva Conference on Afghanistan, the Iranian foreign minister said in a message on his twitter page that participants were all in consensus over the fact that there is "no military solution in Afghanistan; political process must be inclusive domestically, regionally; and constitution and democratic achievements must be preserved".
"No one will gain from introducing Daesh (ISIL) to Afghanistan — just as no one gained from it in Syria and Iraq," he added.
In relevant remarks in February,  Iranian Parliament Speaker Ali Larijani warned that the US had transferred the ISIL terrorists from Iraq and Syria to Afghanistan to create new problems for Iran.
"The US has transferred the ISIL from Iraq to Afghanistan to cause problems in Iran again but the Iranian nation will foil all these plots with the guidelines of Supreme Leader of the Islamic Revolution (Ayatollah Seyed Ali Khamenei)," Larijani said.
Also, late in January, Ayatollah Khamenei expressed deep regret over the massacre of the Afghan people in terrorist attacks, blaming the US for the tragedies by transferring the ISIL terrorists to Afghanistan to guarantee its presence in the region.
"The US goal of transferring the ISIL terrorists to Afghanistan is justification of its continued deployment in the region and establishment of security for the Zionist regime," Ayatollah Khamenei said, addressing the Iranian seminaries in Tehran.
"The same hands which used the ISIL as a tool to oppress and commit crimes against the people in Syria and Iraq by its creation, is today after transferring the ISIL to Afghanistan after sustaining defeat in those regions, and the recent massacres are actually the start of this plot," he added.
Ayatollah Khamenei said that the US-backed terrorists don't differentiate between the Shiites and Sunnis, and added, "The US wants this region not to see good days and wants the regional governments and nations to be busy with their own affairs so that they don't think of opposing the evil agent of arrogant powers, that is Zionism."
He described the United States' other goal of creation of insecurity as justification of its presence in the region, and said, "The Americans, themselves, are the main cause for insecurity in Afghanistan and the killings in this region since 20 years ago under the name of religion were carried out, directly or indirectly, by the US agents, and they are now after guaranteeing their presence by fomenting insecurity and attaining their political and economic objectives."