Iran
Iranian Foreign Ministry Deplores Zionist Regime's Assault on Gaza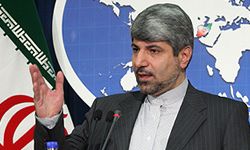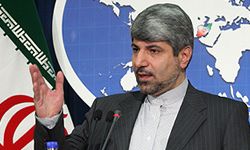 The Iranian Foreign Ministry on Tuesday strongly condemned the Zionist regime's continued air raids on the Gaza Strip, which has, thus far, killed at least 25 Palestinians and injured tens of others.
Foreign Ministry Spokesman Ramin Mehman-Parast strongly condemned the latest aggression by the satanic Israeli regime against the besieged Palestinians in the Gaza Strip, and said, "The position of the Islamic Republic is crystal clear. We vehemently condemn these crimes. This aggression is rooted in the nature of the Zionist regime (Israel)."
The top Iranian diplomat noted at his weekly press briefing in the Iranian capital of Tehran on Tuesday that the latest attacks against the people of Gaza are carried out against the backdrop of a mounting pressure on the resistance movement by the Israeli regime and its allies, warning that Tel Aviv's new atrocities in the Gaza Strip should serve as an alert to regional countries on the need to strengthen the resistance against the occupying regime.
Israel has been launching deadly airstrikes on the Gaza Strip since Friday, killing at least 25 Palestinians and injuring dozens of others.
This is while zionist Israeli Prime Minister Benjamin Netanyahu has vowed to continue the attacks on the besieged Gaza "as long as necessary."
The zionist Israeli military frequently bombs the Gaza Strip. The new wave of air raids is one of the deadliest periods on the Gaza-Israel border since a devastating Israeli assault in December 2008-January 2009.
Israel also has laid an economic siege on the Gaza Strip since June 2007, after Hamas took control of the enclave.
The blockade has had a disastrous impact on the humanitarian and economic situation in the Gaza Strip.
Some 1.5 million people are being denied their basic rights, including freedom of movement, and their rights to appropriate living conditions, work, health and education. Poverty and unemployment rates stand at approximately 80 percent and 60 percent, respectively, in the Gaza Strip.