Iran
Iranian hopes for new path in nuclear talks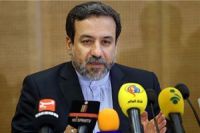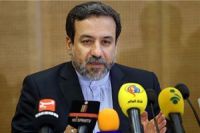 Iran's deputy foreign minister and one of the country's top nuclear negotiators on Friday expressed the hope that a new path will be opened in next week's nuclear talks in Vienna.
According to Tasnim news agency, Abbas Araqchi told reporters in Iran's northeastern holy city of Mashhad "In next week's negotiations in Vienna we will discuss key issues like the anti-Iran sanctions and ways for lifting them as well as the dimensions of nuclear enrichment," adding "We hope we can open a new path in the nuclear talks."
He said "The talks have reached sensitive stages."
He also noted that Iran expected progress in New York talks but it did not happen.
Araqchi underlined "Nonetheless, the negotiating sides are very serious and we hope to make the most of the negotiation time."
He further announced that negotiations on Iran's civilian nuclear activity will resume in the Austrian capital of Vienna on Tuesday, October 14 and run until Wednesday, October 15.
Nuclear negotiators representing Iran and the 5+1 group (Russia, China, US, France, Britain and Germany) wrapped up the latest round of talks on Tehran's civilian nuclear program in New York on September 26 without making any tangible progress.