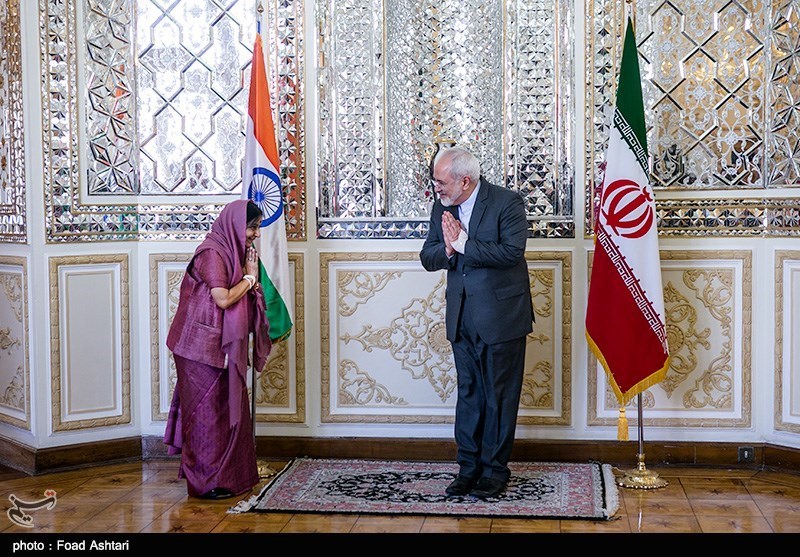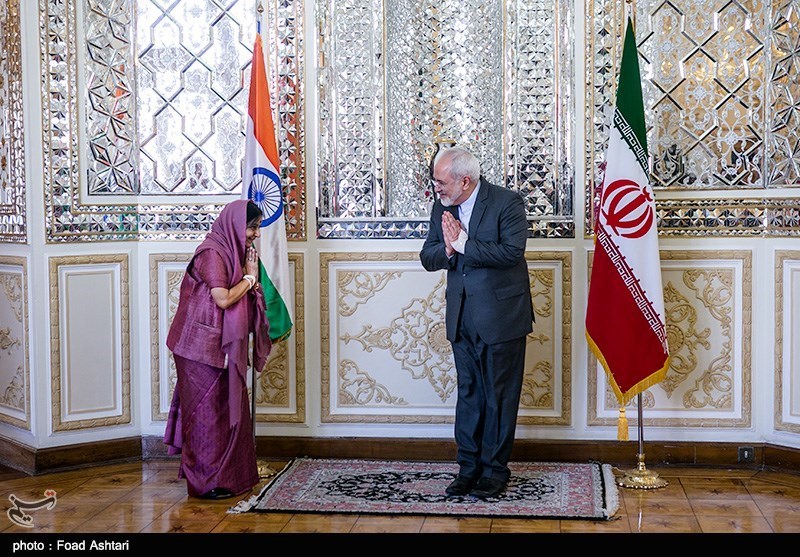 Iran's Foreign Minister Mohammad Javad Zarif and his Indian counterpart Sushma Swaraj in a Sunday meeting in Tehran explored avenues for promoting mutual cooperation between Tehran and New Delhi, particularly on the development of Iran's Chabahar port.
Zarif in this meeting highlighted the grounds for expansion of economic cooperation between the two countries and hailed the "good mutual collaborations in such fields as energy, trade, banking, joint investments, and the project for the development of Chabahar port."
He regretted that Iran-India cooperation in the strategic project of developing Chabahar port is being implemented at a slow pace, stressing that the port would play a great role in the reinforcement of transit routes between the Central Asian countries and China.
Therefore, Zarif said, Iran expects greater strides to be taken in order to accelerate the mutual cooperation in this project in southeast Iran.
The grounds are set for the presence of Indian investors in Iran and "we welcome the ideas of our Indian friends for partnership in transportation projects," he went on to say.
Swaraj, for her part, described the ties between Iran and India as "progressive", saying, "We are ready to examine new perspectives and grounds for mutual cooperation within the framework of previous collaborations in political, economic, cultural, artistic, and scientific fields."
Iran in late January warned that India would lose out on the country's economic projects, including Chabahar port, if it further postpones the payment of its investment share.
Based on a preliminary agreement signed between the two countries last May, India will invest $85 million over the construction of two berths at Chabahar port which is located in Iran's southeastern Sistan and Baluchestan province.
Chabahar is the closest and best access point of Iran to the Indian Ocean and Iran has devised serious plans to turn it into a transit hub for immediate access to markets in the northern part of the Indian Ocean and Central Asia.