Iran
Technology
Iranian Knowledge-Based Company Produces Super Activated Carbon for Coronavirus Masks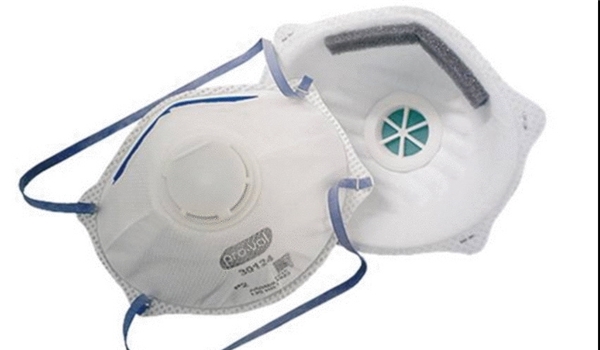 A knowledge-based company in Isfahan, Central Iran, has produced super activated carbon to be used as filter in the masks which prevent coronavirus epidemic.
"Our product is actually super activated carbon which is considered as superabsorbents. The activated carbon can be used in respiratory masks," CEO of the company Roya Khosravi said on Saturday.
She added that the activated carbon can be placed inside the outside layer of masks to filter the virus and block its way into the mouth and respiratory system.
Khosravi said that her company has produced the laboratorial sample of the activated carbon and is now in the prototyping stage.
In relevant remarks earlier this month, Head of Iran Nanotechnology Initiative Council (INIC) Saeed Sarkar had said that the country's knowledge-based companies have bolstered their capacity to produce N95 masks (made by nano-based textiles) to 250,000 on a daily basis.
"The capacity to produce masks in Iran has four-folded since the start of coronavirus epidemic and more measures are underway to increase it," Sarkar said.
He noted that the Iranian knowledge-based companies have managed to produce 20,000 N95 masks on the first days of the coronavirus epidemic, adding, "The number has today increased to 250,000 masks."
Sarkar said that his country has now no problem in supplying the medical staff with N95 masks, saying that more efforts are needed to provide such equipment to the people who work in crowded areas, including banks, subways, etc.
Iranian Health Ministry Spokesman Kianoush Jahanpour said on Friday that 1,499 new cases of coronavirus infection have been identified in the country in the past 24 hours, voicing pleasure that 54,064 of patients have recovered so far.
"1,499 more patients infected with COVID-19 virus have been identified in the country since yesterday based on confirmed diagnosis criteria," Jahanpour said on Friday.
He said that the total number of coronavirus patients in Iran has increased to 79,494, adding that 4,958 people have lost their lives due to infection to the virus, including 89 in the past 24 hours.
Jahanpour, meantime, said that 54,064 infected people have been treated and dismissed from hospital, expressing concern that 3,563 patients infected with COVID-19 virus are in critical conditions.
More than 2.25 million COVID-19 cases have been reported in the world countries and regions since the virus was first detected in Wuhan, China in December. Over 154,300 have died of complications from COVID-19, the respiratory disease caused by the virus.