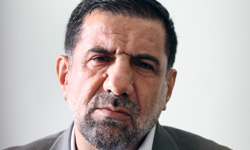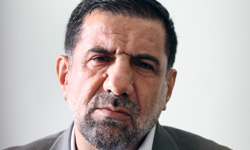 A prominent Iranian lawmaker lashed out at Saudi Arabia for its blind obedience to the US hegemonic policies in the region.
Addressing a ceremony in Iran's Northeastern province of Khorrasan Razavi on Wednesday, member of the parliament's National Security and Foreign Policy Commission Esmayeel Kosari said Iran represents the "pure Islam" and that is why the US and the West are fearing Iran but have no fear of countries such as Saudi Arabia.
"The world of arrogance is afraid of pure Islam and they don't have and will not have any concern about those countries which are ruled by an American (version of) Islam," Kosari said.
"Saudi authorities … should also know that they are serving the US," the lawmaker underscored.
Like the US, Saudi rulers want an overthrow of Syrian President Bashar al-Assad, and they have taken every measure to this end.
Earlier this week, a British Army officer revealed that Saudi Arabia is providing financial backup for those terrorists fighting against the Syrian people.
The report said these terrorists are being trained how to use advanced weapons in 7 bases in Turkey, and Saudi Arabia has financed the course to help the collapse of the Muslim government in Syria.
"At present, retired Israeli, British and US experts are training the terrorists hired by Saudi Arabia and Qatar since the early months of the crisis in Syria," the British officer who asked for anonymity told the Palestinian weekly al-Manar.
He also disclosed that certain officers with different nationalities, like the Israelis are now training the terrorists how to use the anti-tank missiles which have been supplied by Qatar.
In September, al-Manar reported that Saudi Arabia and Qatar together with France are drawing a new plot to initiate military intervention in Syria in a bid to topple the country's government.