Iran
Middle East
North America
Supreme Leader's Top Aide: No Chance for US to Remain in Iraq
Iranian Supreme Leader's top adviser for international affairs Ali Akbar Velayati underlined that the US has no chance to continue its military deployment in Iraq.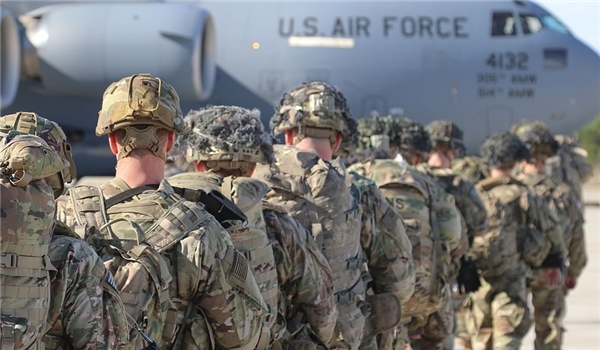 "Their attempts are futile. The Iraqi parliament has voted for the US withdrawal from Iraq and the Iraqi people have supported the vote in their rallies," Velayati told reporters in a press conference in Tehran on Thursday.
"The Americans have no chance to stay in Iraq and they should leave the country," he added.
Velayati also underlined the need for the American military forces to leave Syria, saying that the resistant and powerful government of Syria will be deployed in Eastern Euphrates region.
The Iraqi parliament passed a non-binding resolution earlier this month asking the government to expel foreign troops and to cancel the ongoing request for military assistance from the US-led coalition.
There are currently 5,200 US troops stationed at bases across Iraq.
Since the US invasion of Iraq by the Bush administration in 2003, there have been more than 200,000 civilians who have been killed or injured – an invasion described as Washington's greatest foreign policy disaster since Vietnam.
Meanwhile, the Trump administration has threatened to impose sanctions on Iraq if it continues to demand US withdrawal from the country.