Syria
Iranian Legislator: People Should Determine Syria's Future Government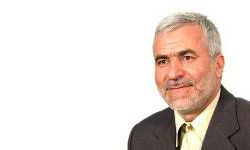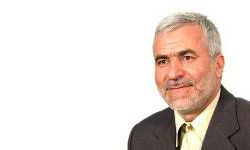 A senior Iranian lawmaker slammed the West for exerting pressure on the government in Damascus, and said that only the Syrian people should determine the future government of their country.
"The future government of Syria should be based on people's votes and move in line with maintaining and consolidating the Islamic resistance movement of Palestine," member of the parliament's National Security and Foreign Policy Commission Evaz Heidarpour told FNA on Wednesday.
He noted that Israel has always tried to attack Islamic lands in pursuit of its Zionist and anti-religious goals, and Syria is in the frontline of campaign against these inauspicious objectives.
"Syria is regarded as the frontline of combat against the Zionist regime and preserving this important front has been one of the main demands of the Islamic Republic of Iran in different eras," Heidarpour said.
Syria has been experiencing unrest since March 2011 with organized attacks by well-armed gangs against Syrian police forces and border guards being reported across the country.
Hundreds of people, including members of the security forces, have been killed, when some protest rallies turned into armed clashes.
The government blames outlaws, saboteurs, and armed terrorist groups for the deaths, stressing that the unrest is being orchestrated from abroad.
In October, calm was eventually restored in the Arab state after President Assad started a reform initiative in the country, but Israel, the US and its Arab allies are seeking hard to bring the country into chaos through any possible means. Tel Aviv, Washington and some Arab capitals have been staging various plots in the hope of increasing unrests in Syria.
The US daily, Washington Post, reported that the Syrian rebels and terrorist groups battling the President Bashar al-Assad's government have received significantly more and better weapons in recent weeks, a crime paid for by the Persian Gulf Arab states and coordinated by the United States.
The newspaper, quoting opposition activists and US and foreign officials, reported that Obama administration officials emphasized the administration has expanded contacts with opposition military forces to provide the Persian Gulf nations with assessments of rebel credibility and command-and-control infrastructure.