Saudi Arabia
Iranian Legislature Warns S. Arabia of Dire Consequences of Death Sentence for Sheikh Al-Nimr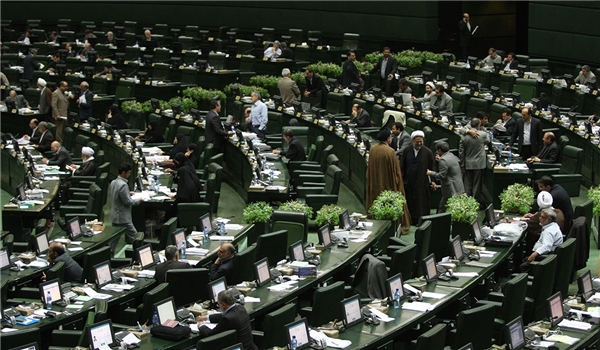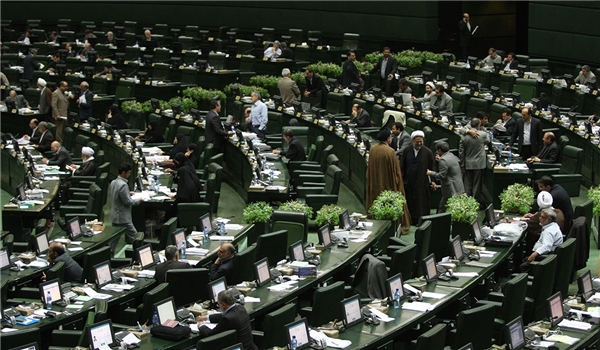 Iranian lawmakers in a statement issued on Tuesday warned the rulers in Riyadh to drop the capital punishment against independent Shiite cleric Sheikh Nimr Baqer Al-Nimr or wait for its repenting consequences.
"The death sentence issued by the Saudi judiciary officials for Ayatollah Sheikh Baqir al-Nimr as a religious scholar who is much respected and enjoys a special position among the Muslim world clerics has created a wave of sadness and concern in Islamic states, specially among Shiite and Sunni clerics and scholars, and execution of this verdict will no doubt have vast negative consequences and will be repenting," the recited by a member of the Parliament's Presiding Board, Zarqam Sadeqi, said on Tuesday.
The Iranian lawmakers condemn the Saudi court verdict and urged Riyadh to call the ruling null and void, it added.
"The public opinion in the Muslim world naturally expects the Saudi government to intervene and call off the execution of this verdict," the statement underlined.
A Saudi court ruling last week upheld an earlier verdict for the execution of Sheikh Nimr al-Nimr after heightened tensions in the oil-rich kingdom following the death sentence.
Saudi authorities arrested Nimr al-Nimr in June 2012 and held him for eight months before bringing charges, although the Interior Ministry had labeled him an "instigator of discord and rioting" after his arrest. Officials claimed that he resisted arrest and rammed a security force's vehicle, leading to a gun battle in which al-Nimr was wounded. Purported photos of the incident released by the local media show the wounded sheikh slumped in the back seat of a car wearing a bloodied white robe. A family member told Human Rights Watch that al-Nimr did not own a gun and that they dispute the claim that he resisted arrest.
Local activists and family members told Human Rights Watch that al-Nimr supported only peaceful protests and eschewed all violent opposition to the government. A 2011 BBC report quoted him as supporting "the roar of the word against authorities rather than weapons … the weapon of the word is stronger than bullets, because authorities will profit from a battle of weapons." In another video available on YouTube, al-Nimr states, "It is not permitted to use weapons and spread corruption in society."
Local activists told Human Rights Watch that authorities held al-Nimr in an isolation cell in the Security Forces Prison Hospital in Riyadh for much of his time in detention. Family members who visited him said that he was held in a windowless cell measuring 4-by-4 meters. Authorities did not allow al-Nimr to speak freely with visiting family members for the first four months, but since November 2013 immediate family members have been able to see him in his cell for an hour every two weeks.
Saudi Arabia systematically discriminates against its Shiite citizens, who constitute 10 to 15 percent of the population. This discrimination reduces Shiites' access to public education and government employment. They do not receive equal treatment under the justice system, specially with regard to religious freedom. Shiites rarely receive permission to build mosques and, unlike their Sunni counterparts, do not receive government funds for religious activities.
Al-Nimr's arrest caused demonstrations in Awamiyya, a Shiite village in the Qatif district that has been the site of anti-government demonstrations since 2011. Media reported that security forces shot and killed two demonstrators on the evening of al-Nimr's arrest.
The local activists, who asked not to be named for fear of arrest, said that al-Nimr had a strong following among Shiite youth because of his outspoken criticism of government policies and advocacy of greater rights for the Shiite.