Iran
Iranian life expectancy reaches 72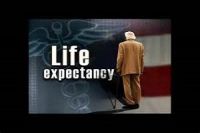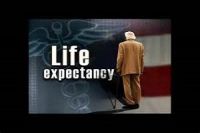 Latest studies show that the life expectancy in Iran has reached 72 years, said the health minister.
Hassan Qazizadeh Hashemi added that the figure will increase if people improve their awareness about health-related issues, including proper nutrition, wrote Saturdayˈs edition of the English-language newspaper ˈIran Dailyˈ.
Hashemi noted that the government has implemented the Health Overhaul Plan to reduce costs associated with treatment of patients, facilitate the process of treatment and increase natural childbirth.The minister said the comprehensive health program attaches great importance to the cooperation of people and various organizations.
Hashemi added that providing health and treatment services to vulnerable groups of people, including slum dwellers, is among the top priority of the plan.
"Efforts will be made by the ministry to prevent the spread of both communicable and non-communicable diseases in Iran in the framework of the Health Overhaul Plan," he said.
He said the Health Ministry believes spending funds for improvement of public health is an investment.
Hashemi noted that $5 million are required for the establishment of infertility treatment fund, adding that a special credit will be allocated for promoting natural childbirth.
Mohammad Aqajani, deputy health minister for treatment, earlier said 1.8 million people benefited from the decline in health cost.
He said that in the first two months, the Health Overhaul Plan, which aims to organize and improve hospital services for vulnerable people, provided equal access to healthcare.