Iran
Iranian Majlis voices full support for Iran's nuclear activities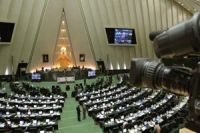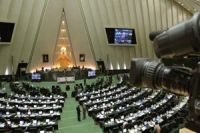 Iranian lawmakers in Tehran on Tuesday voiced their strongest support for the country's peaceful nuclear activities.
According to IRNA, in a statement marking the national Nuclear Day, 230 Iranian lawmakers also appreciated Iranian scientists and experts for their endeavors to promote indigenous nuclear industry.
The statement read "April 9 was designated as the national "Nuclear Day" at a time when arrogant powers and their allies were doing their best to prevent Iran from acquiring nuclear technology."
The Iranian lawmakers added they will never bow to enemies' threats and will not retreat even one iota from the nation's rights to peruse peaceful nuclear program.
They said they have been committed to supporting the system's comprehensive policies and strategies to acquire nuclear technology for the sake of the country's progress and prosperity.