Iran
Iranian Major General: israelis Should Feel Anxious about Reaction to Sunday Raid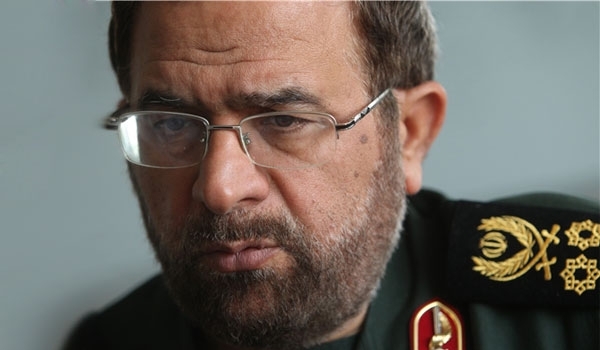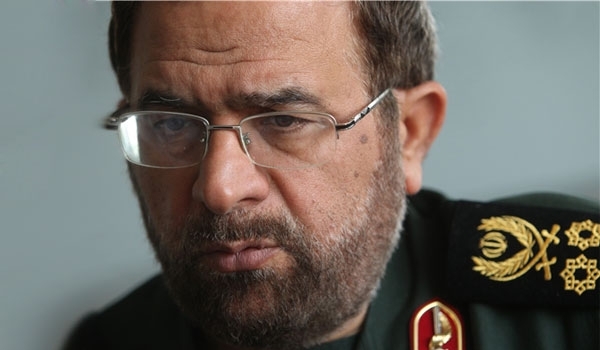 Deputy Chief of Staff of the Iranian Armed Forces for Logistics Major General Mostafa Izadi underlined that the Israelis are and should be deeply worried about the crushing response that they will receive for killing several Hezbollah members and an Iranian military adviser in Syria.
"They thought that they will a get good result, but now they know that they will receive a crushing response and because fear and fright is intermingled with their nature, they make these remarks (that they weren't aware of the veteran Iranian commander's presence among those martyred in Israeli air raid in Syria on Sunday). Muslim fighters will take a firm and powerful revenge for the blood of these martyrs," Izadi said in Tehran on Wednesday.
The Islamic Revolution Guards Corps in a statement on Monday announced that an IRGC war veteran commander, providing military counseling services to the Syrian forces in their fight against the Takfiri terrorists, had been killed while defending the Shiite holy sites in the Muslim country.
Brigadier General Mohammad Ali Allahdadi, the veteran commander of the IRGC, was martyred during an Israel helicopter gunship attack on the Syrian town of Quneitra while fulfilling his duty as military advisor and defending the holy Shiite shrines in the country, said the statement, adding that Brigadier General Allahdadi was in Syria to render military advice to the Syrian army and popular forces in their fight against the ISIL terrorists in the Arab country.
In addition to Brigadier General Allahdadi, the Israeli helicopter strike on Quneitra in Syria's Golan Heights killed the son of slain Hezbollah top commander Imad Mughniyeh and 4 others.
Izadi said that the assassination occurred in Syria which is not directly in war with Israel and their attack was carried out on purpose "and the Zionists' remarks are only desperate propaganda".
He also stressed that Iran merely plays an advisory role in Syria.
In relevant remarks on Tuesday, Commander of the IRGC Major General Mohammad Ali Jafari warned Tel Aviv of the devastating response of the regional resistance movements to Israel's recent air raid on the Syrian Golan Heights.
"The IRGC will remain steadfast on the path to the collapse of the Zionist regime of Israel through its continued support for the Lebanese and Palestinian combatants, but this time it supports will be on a scale larger than its supports during the 33-day and 51-day wars against the Israeli army," General Jafari said in a message released on the occasion of the martyrdom of Allahdadi.
The Iranian top commander said resistance groups in the region would soon give a crushing response to Israel's Sunday raid.
"The Zionists must wait for the devastating thunderbolts of the anti-Israel resistance groups in the region," the Iranian commander warned.