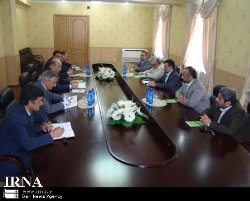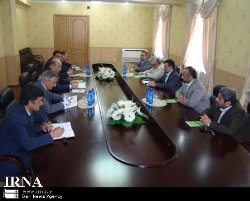 Minister of Culture and Islamic Guidance, in a meeting with Tajikistan parliament speaker here on Friday, underlined necessity of expansion of joint cultural cooperation between the two countries.
In the meeting here, Seyed Mohammad Hosseini submitted written message of Majlis Speaker Ali Larijani to his Tajik counterpart Shukurjon Zuhurov.
Hosseini said that the two countries have warm relations and our president has always insisted that political and economic ties should expand.
He expressed hope that President Emomali Rahmon, in his upcoming visit to Iran to attend Nowruz festivity, can discuss other cooperation fields with President Ahmadinejad.
Hosseini also presented a report on holding Iran's cultural week in Tajikistan.
Referring to cultural commonalities between Iran and Tajikistan and broadcasting Iranian movies on Tajikistan television, he appreciated extensive cooperation of Tajikistan Culture Ministry to hold Iran's cultural week here.
He also called for joint cooperation in the fields of publication of periodicals and joint researches and expressed readiness to make joint movies.
Hosseini underlined that personalities like Kamal Khojandi and Mir Seyed Ali Hamedani are known in Islamic world and joint movies can be made on such characters.
He expressed Iran's readiness to host Tajikistan cultural week in Tehran and expressed hope that such cultural events take place.