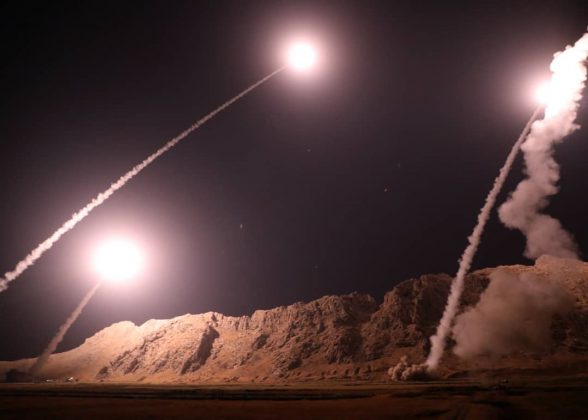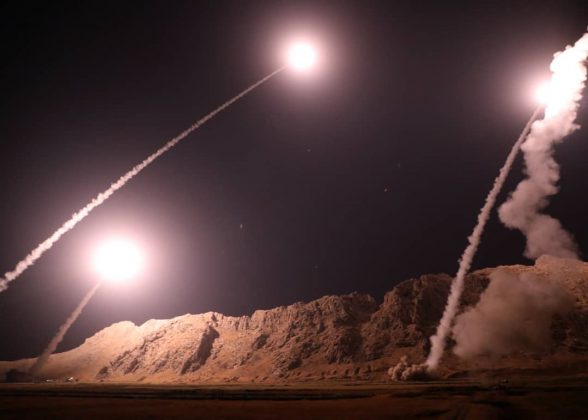 The Islamic Revolutionary Guard Corps (IRGC) of Iran fired six ballistic missiles towards the Islamic State's (ISIS) positions east of the Euphrates last night.
According to Iranian activists, one of the missiles that was fired by the IRGC last night contained a message that read "death to Israel, America, and Saudi Arabia."
Iran has accused the U.S., Israel, Saudi Arabia, and the United Arab Emirates (UAE) of playing some role in the Ahvaz terrorist attack that killed 25 people, including several disabled veterans and children.
All four of the aforementioned countries have denied playing any role in the Islamic State's (ISIS/ISIL/IS/Daesh) terrorist attack in the southwestern city of Ahvaz.