Syria
Iranian MP Sees Suspension of Syria's Membership in OIC as "Illegitimate"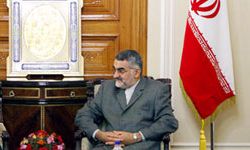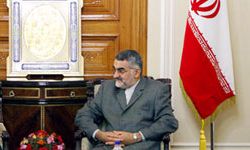 Chairman of the Iranian parliament's National Security and Foreign Policy Commission Alaeddin Boroujerdi deplored suspension of Syria's membership in the Organization of the Islamic Cooperation (OIC), saying that the move is illegitimate since Syria is an Arab and Islamic state.
"Syria is an Arab and Islamic state and suspension of Syria's membership in the OIC lacks any legitimacy and rationale," Boroujerdi said on Thursday.
"Suspension of Syria's membership as a Muslim country in this organization is a political move engineered by Saudi Arabia, and is continuation of what they did in the Arab League," the Iranian lawmaker noted.
In a statement issued at the end of an OIC summit in the Saudi holy city of Mecca early on Thursday, the organization announced suspension of Syria's membership.
The move to suspend Syria had been approved on Monday at a preliminary meeting of the OIC foreign ministers.
Later, Iranian top diplomat Ali Akbar Salehi said that suspending Syria's membership in the OIC was an unjust and unfair move.
"Iran opposed suspending Syria's membership as it was against the Charter of the OIC," he told reporters at the Mecca Airport before leaving Saudi Arabia for Iran.
"Before making any decisions, Syria should have been invited to the summit to discuss and defend its position," Salehi said.
Syria has been experiencing unrest since March 2011 with organized attacks by well-armed gangs against Syrian police forces and border guards being reported across the country.