Iran
Iranian Muslim Journalists Association Condoles with Japan over ISIL's Beheading of Citizens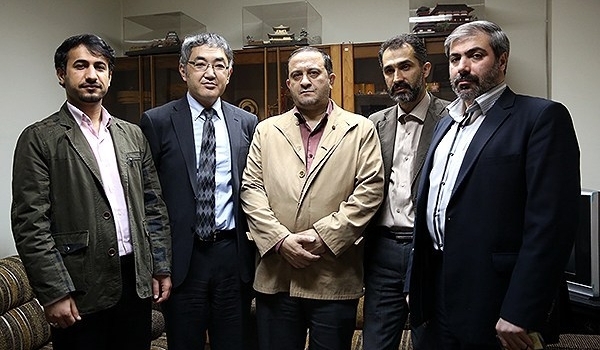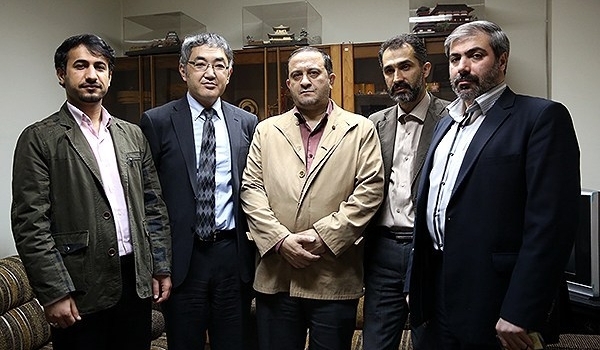 Senior members of the Iranian Association of Muslim Journalists went to the Japanese embassy in Tehran on Monday to express their condolences to the Japanese government and nation on the beheading of two Japanese journalists by the ISIL terrorist group.
The members of the Muslim Journalists Association met the Japanese Embassy officials in Tehran and condemned the ISIL's killing of the Japanese journalists.
At the meeting, head of the Association Seyed Nezamoddin Moussavi and the Association's spokesman Mehdi Shakibayee told Tomohiru Nakagaki, the Japanese cultural attaché in Tehran, that the killing of the Japanese journalist caused deep sorrow in Iran.
They voiced regret over the tragic incident, and said, "The Association of Muslim Journalists representing Iran's media community condemns the beheading of Japanese citizens by the ISIL in Iraq, and condoles with you, the Japanese government and nation on the death of these two men, one of whom was a media colleague."
Shakibayee also reiterated that the West is trying to portray a violent image of Islam to the world, and said, "We should fight against terrorism and any violent act which targets the defenseless civilians anywhere in the world and we believe that the ISIL and Israel are kind of cancerous tumors that have targeted citizens, and hence the world nations should unite to fight against them and uproot them."
The Japanese cultural attaché, for his part, said that the Japanese government and nation will continue their fight against terrorism, and added, "The Japanese prime minister in two separate statements has condemned this incident."
He noted that unfortunately the ISIL misuses the name of Islam, and said, "We know that this is not Islam at all and they are not Muslims either."
The Japanese cultural attaché pointed to the publication of the sacrilegious cartoon of Islam's prophet by the French week Charlie Hebdo and their republication in a Japanese newspaper after the two Japanese nationals were killed, and said the Japanese paper has published the cartoon "to show the Japanese people what is happening in France and they did not have any other intention".
The beheading of Kenji Goto, the second Japanese citizen, was confirmed by the ISIL in a video message released on Saturday, January 31. Last week, the terror group released a video depicting the murder of Japanese citizen Haruna Yukawa.
Earlier today, the Iranian foreign ministry deplored the killing of Japanese freelance journalist, Kenji Goto Jogo, who was held captive and executed by the ISIL terrorist group.
"The report on ISIL extremists' killing of Mr. Kenji Goto Jogo, the second Japanese hostage, became a source of regret and the Islamic Republic of Iran strongly condemns such terrorist acts and once again extends the Iranian government and nation's condolences to the honorable Japanese government and nation and the family of the Japanese national for this regrettable incident," Foreign Ministry Spokeswoman Marziyeh Afkham said.
She expressed regret that terrorist and extremist groups have no logic, and added, "As it has been repeatedly stated, the creation of such extremist groups is the result of the West and their regional allies' incorrect policies and will finally lead to the spread of terrorism in the region and the world, which is not acceptable in any form."