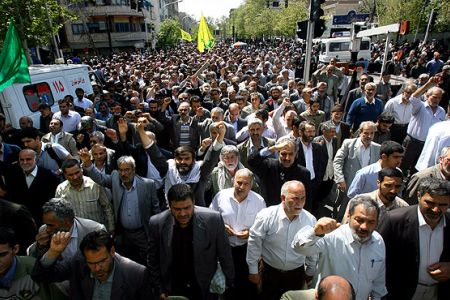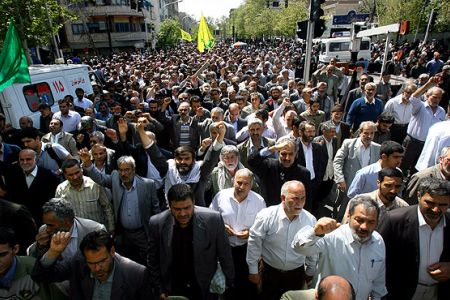 Iranians have held another demonstration to condemn the continued the brutal crackdown and use of violence against anti-regime protesters in Muslim states.
People in Tehran marched in the capital after the Friday Prayers to show their support for the uprisings of Muslims in the region, Fars News Agency reported.
"Death to Al Khalifa and Al Saud Al Khalifa and Al Saud," chanted the protesters enraged by the violent repression of peaceful demonstrations in Bahrain and the Saudi military intervention in the country.
Iranian demonstrators also chanted slogans against the United States and Israel and their crimes against the Palestinians and Muslims in other parts of the world.
Similar demonstrations were held earlier in Iran, most notably in Tehran where people gathered in front of the Bahraini and Saudi Embassies to voice their protest against the autocratic, Western-backed Arab rulers in Manama and Riyadh.
Meanwhile, Iranian unions and bazaars plan to close down in the morning of April 12, in protest to the killing of Muslim demonstrators in Bahrain, Libya and Yemen.
In Tehran, demonstrators are scheduled to gather in the downtown Seyyed Azizullah Mosque where they will be addressed by senior lawmaker Mohammad-Hassan Abutorabi.