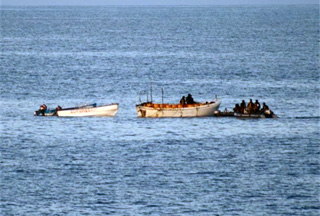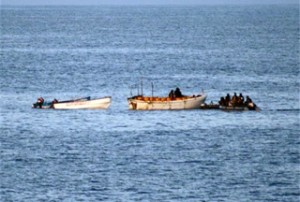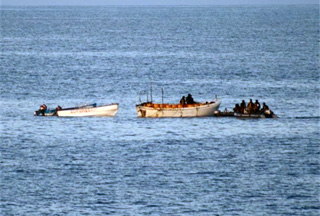 Iran's Navy has rescued an Iranian oil tanker attacked by Somali pirates in the dangerous waters of Gulf of Aden.
According to Iran's Mehr News Agency, the Iran Faraz oil tanker was sailing from the southern Iranian port city of Bushehr to Izmir in Turkey when it came under attack by four pirate boats.
Pirates fled when Iran's Navy ships in the area started to chase the boats, Mehr said.
Iran Faraz continued its journey towards Izmir after the incident, the report added.
The Iranian Navy has been conducting anti-piracy patrols in the key commercial shipping lane since November 2008. The last Iranian fleet was dispatched to the pirate-infested waters last month.
Somalia's nearly 5,000-kilometer-long coast has been the scene of 215 pirate attacks on ships crossing the waterway in 2009.
In 2009, $48.4 million was paid in ransom for the release of a total of 46 hijacked vessels.