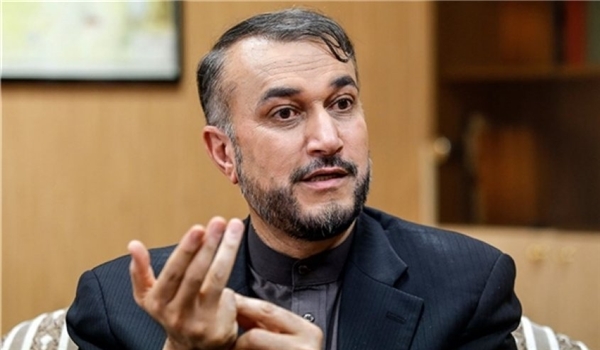 Iranian Parliament Speaker's Special Aide for International Affairs Hossein Amir-Abdollahian voiced concern about the dire conditions of the Palestinians after the coronavirus epidemic, calling on the Islamic states to assist them.
"The Islamic Ummah and the freedom-seeking nations should rush to help the Palestinian people to fight against the COVID-19 virus amid the world's entanglement in the crisis created by the coronavirus," Amir-Abdollahian said in a meeting with Palestinian Ambassador to Tehran Salah al-Zawawi on Wednesday.
He added that the Zionists' crime of continued siege on Gaza and the West Bank will further increase the Palestinian and resistance groups' wrath.
Palestinian health officials said on Wednesday that the Gaza Strip has no more coronavirus test kits, amid fears of disaster if the illness spreads in the blockaded, densely packed enclave.
"Testing at our central laboratory has stopped, after coronavirus test kits completely ran out," Gaza Health Ministry Spokesman Ashraf al-Qidra said.
The impoverished coastal strip has for years been under a blockade led by Israel.
Gaza has reported 13 cases of coronavirus infection, all of whom are at quarantine facilities. But officials have voiced concern that a shortage of critical equipment and medical supplies could set off a rapid spread amongst the enclave's two million people.
In a news briefing, Qidra said dozens of samples were awaiting testing, and that hundreds of people would likely have to remain in quarantine facilities as a result.