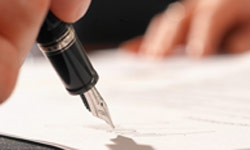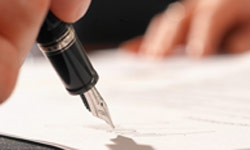 The Iranian Offshore Oil Company (IOOC) will sign three deals with domestic companies for the development of the country's hydrocarbon oil fields in the Persian Gulf in the current Iranian year (started March 21), a senior official announced on Sunday.
"We will sign contracts for the development of Tosan, Esfandiar, and Soroush-2 oil fields this year, while we are also conducting negotiations with a foreign company for the development of Farzad-B," IOOC Managing-Director Mahmoud Zirakchianzadeh told FNA.
He noted that the contract for development of Tosan field will be signed with Khatam ol-Osia Construction Headquarters, adding that Khatam ol-Osia has estimated the project's cost at $800mln.
"We predict the crude output of this oilfield (Tosan) will amount to 20,000 barrels per day," Zirakchianzadeh continued.
He noted that the IOOC will also sign a contract with Bank Pasargad this year to develop Esfandiar oilfield.
"The master development plan (MDP) for the second phase of Soroush field for injection of gas will be finalized in the first half of the current year which will increase the recycling coefficient to 18-20 percent from the current 6-7 percent," Zirakchianzadeh explained.
In October, an informed source said that Iran plans to boost its oil output by investing billions of dollars in the development of its oil fields in the Persian Gulf.
"Iran intends to invest $14bln to increase its production at oil fields in the Persian Gulf, most of them are among joint fields," the source told FNA on the condition of anonymity.
The investment will be allocated to the development of Farzad B, Soroush, Esfandiar, Alfa and Tosan fields as well as the construction of a number of oil storage facilities, the source said.
The source noted that once the investments are made, Iran will extract crude oil from the fields in the Persian Gulf more than its neighbors, adding that Iran is now extracting 1.34mln barrels per day from the fields.
In September, Zirakchianzadeh said his company is conducting negotiations over several deals worth $14bln.
Zirakchianzadeh said at the time that the technical and financial aspects of the contracts had been finalized and the necessary procedures were underway to finalize the deals.
He added the contracts dealt with the development of Farzad A, Farzad B, Soroush, Esfandiar, Tosan and Alfa fields.