Iran
Iranian Parl. speaker launches regional tour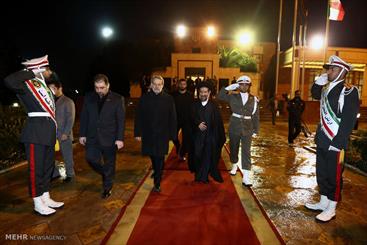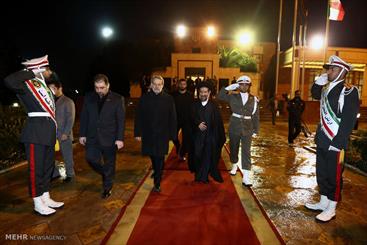 Syria's Parliament Speaker Mohammad Jihad al-Laham accompanied by a group of members of the board of parliment received Iranian delegation in Damascus Sunday morning.
Larijani is set to pay his tributes to the holy shrine of Hazrat Zaynab, south of the Syrian capital, and meet with the Syrian President Bashar al-Assad in a few hours.
Larijani is also scheduled to meet with his Syrian counterpart Mohammad Jihad al-Laham. A joint press conference with al-Laham will conclude Larijani's visit to Syria.
After Damascus, he will set forth for Beirut, capital of Lebanon, and in the third and final leg of his regional tour, he will visit Iraq.
Reviewing bilateral relations, regional and international developments such as the issue of terrorism, as well as supporting and strengthening the resistance front are among the objectives of these regional visits.
The Iranian Parliament speaker is accompanied by Chairman of Parliament's National Security and Foreign Policy Commission Alaeddin Boroujerdi, Deputy-FM for Arab and African Affairs Hossein Amir-abdollahian, and a number of high-ranking officials.