Syria
Iranian Parliament Endorses Free Trade Agreement between Iran and Syria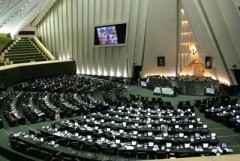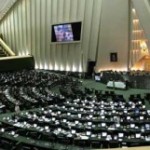 Iranian Parliament on Tuesday endorsed the Free Trade List signed between Syria and Iran with 142 MPs voting for the resolution, 12 rejected and 16 abstained out of total 290.
The said list, labeled as the Free Trade Agreement between Iran and Syria, was put on the agenda of the Parliament according to a proposal submitted by Head of the Parliamentary National Security and Foreign Policy Committee Ala al-Din Boroujerdi.
Boroujerdi, for his part, underlined that Syria encounters a conspiracy and a violent media campaign led by the US and its allies which spent billions of dollar to break its struggle and resistance.
"The US and its allies are leading a violent media campaign through al-Jazeera and al-Arabiya TV channels against Syria," Boroujerdi said.
He added that he expressed the Iranian people's denunciation of the Turkish stance regarding Syria during his latest meeting with the Turkish Foreign Minister.