Iran
Iranian Parliament Speaker'sTop Advisor Urges Six World Powers to Recognize Iran's N. Rights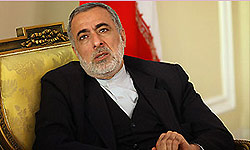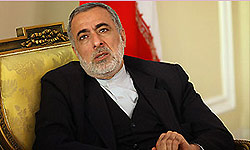 Iranian Parliament Speaker's top advisor for international affairs Hossein Sheikholeslam called on the Group 5+1 (the five permanent UN Security Council members plus Germany) to recognize Iran's indispensible nuclear rights in the ongoing talks with the Islamic Republic in Almaty, Kazakhstan.
"Recognition of Tehran's right to peaceful nuclear energy will be the only way to achieve productive results in the talks with the Group 5+1," Sheikholeslam said on Thursday.
He noted that Iran will not accept any proposals out of the framework of the Non-Proliferation Treaty (NPT) during the second round of talks with the G5+1 in Almaty.
Representatives of Iran and the Group 5+1 (the US, Britain, France, Russia and China plus Germany) started the second round of talks in Almaty's Rixos Hotel, Kazakhstan, Friday afternoon.
The negotiating team of Iran and the six world powers began their afternoon session at 16:45 local time.
Secretary of Iran's Supreme National Security Council (SNSC) Saeed Jalili heads the Islamic Republic's negotiating delegation and the G5+1's representatives are led by EU foreign policy chief Catherine Ashton.
The representatives of Iran and the sextet started the talks this morning.
On Thursday, Iran's deputy chief negotiator Ali Baqeri said that the Islamic Republic would enter the new round of talks with the G5+1 group with clear, groundbreaking proposals.
The last round of the talks between Tehran and the six world powers was held in Almaty on February 26-27.
Also, experts from Iran and the G5+1 reviewed the two sides' proposals in a meeting in Istanbul from March 17 to 18. The two sides' experts outlined topics of the talks between the chief negotiators of Iran and the G5+1.