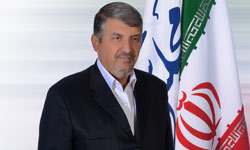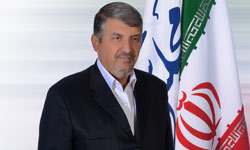 An Iranian Parliamentary delegation will visit Myanmar in a bid to study the situation of the oppressed Muslim minority in the country, a senior legislator informed on Tuesday.
"The Myanmar government has agreed with the visit of the Islamic Republic of Iran's parliamentary delegation to that country," Vice-Chairman of the parliament's National Security and Foreign Policy Commission Mansour Haqiqatpour told FNA on Tuesday.
He noted that officials of the Iranian Red Crescent Society (IRCS) and Imam Khomeini Relief Committee will be accompanying the delegation during the visit to Myanmar to study the situation of the Muslims in that country.
More than 22,000 people from mainly Muslim communities have been forced to flee their homes in Western Myanmar after a fresh wave of violence and arson that left dozens dead, the UN said in a report on October 29.
The whole neighborhoods were razed in Buddhists' attack on Muslims in Rakhine state a week earlier.
Some 75,000 people are already crammed into overcrowded camps following clashes in June.
The United Nations chief in Yangon, Ashok Nigam, said government estimates provided in late October said that 22,587 people had been displaced and 4,665 houses set ablaze in the latest bloodshed.
"These are people whose houses have been burnt, they are still in the same locality," he told AFP, indicating that thousands more who had fled in boats towards the state capital Sittwe may not be included in that estimate.
"It is mainly the Muslims who have been displaced," he said, adding that 21,700 of those made homeless were Muslims.
The latest attack against Muslims has killed more than 80 people, according to a government official, bringing the total death toll since June to above 170.
Human Rights Watch on Saturday released satellite images showing "extensive destruction of homes and other property in a predominantly Rohingya Muslim area" of Kyaukpyu.
Myanmar's 800,000 Rohingya are seen as illegal immigrants from neighboring Bangladesh by the government and many Burmese – who call them "Bengalis".
The United Nations considers Rohingya as one of the most persecuted minorities on the planet.