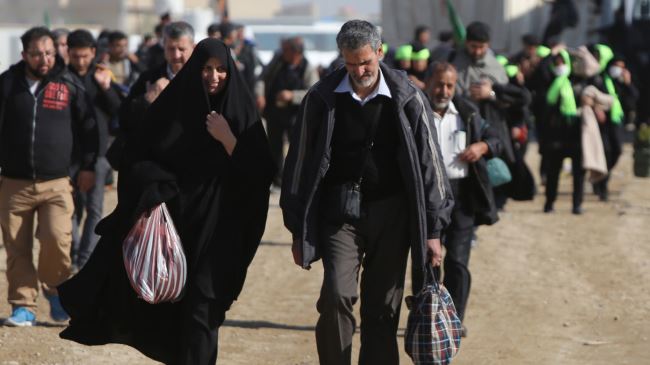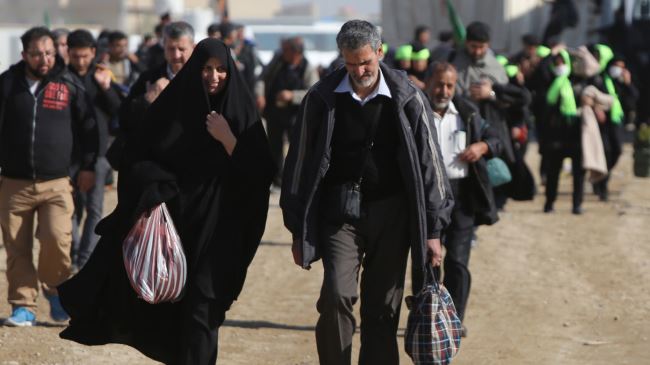 More than a million Iranian pilgrims are expected to enter neighboring Iraq for the commemoration of a very important Islamic ceremony later this week.
People are pouring into the holy city of Karbala in Iraq to prepare for the Arba'een ceremony which is held every year to mark the 40th day after the martyrdom anniversary of the grandson of Prophet Mohammad (PBUH), Imam Hussein (PBUH).
Iran's Traffic Police Chief Eskandar Mo'meni on Monday estimated that more than 1,200,000 Iranians would attend this year's Arba'een procession, which falls on December 13 this year. Iranian officials have announced that more than 900,000 Iranians have entered Iraq so far.
Black-clad pilgrims from all across Iraq and Iran are making their way to Karbala to attend the ceremony. Security has been tightened up to prevent possible terrorist attacks on pilgrims.
This year, the Iraqi government has scrapped normal visa fees needed for Iranian nationals for entering Iraq. Iranian officials have also made efforts to facilitate pilgrims' journey to Karbala.
The importance of the gathering has been doubled this year as ISIL Takfiri terrorists have taken control of parts of Iraq. The procession would mark Iranian Shias' solidarity with the Iraqis as they are struggling to cope with terrorist attacks which are particularly aimed at their holy sites.
Iran's Foreign Minister Mohammad Javad Zarif on Monday described the huge influx of pilgrim to Iraq as a symbol of cooperation and union between the two neighboring countries.