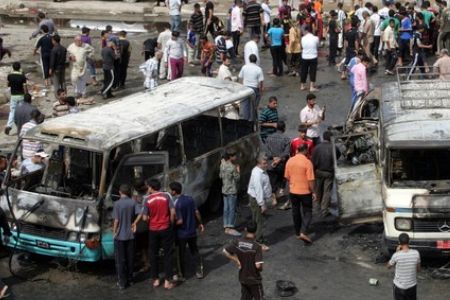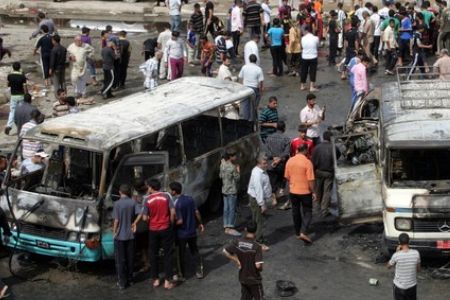 At least seven Iranian pilgrims have been wounded in an explosion in the Iraqi town of al-Muqdadiyah, northeast of the capital, Baghdad.
Security sources said on Wednesday that a home-made bomb hit the bus carrying Iranian pilgrims in Sharban district as those aboard were returning home from shrines.
An Iraqi security official said those injured include two women and five men, adding that three Iraqi guards protecting the convoy of pilgrims were also wounded in the explosion.
There were no immediate reports about the health condition of the injured.
Elsewhere in Baghdad, 18 people including police and civilians were injured in a series of coordinated explosions in separate locations.
Iraq has been suffering attacks on an almost daily basis in the chaos that followed the US-led invasion of the country in 2003.