Iran
Iranian President: 4 New Phases of South Pars to Come Online by Spring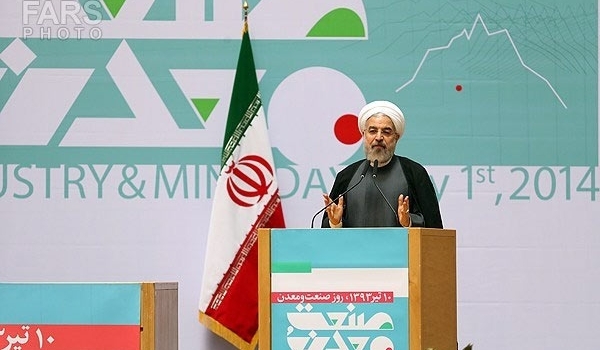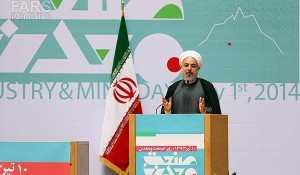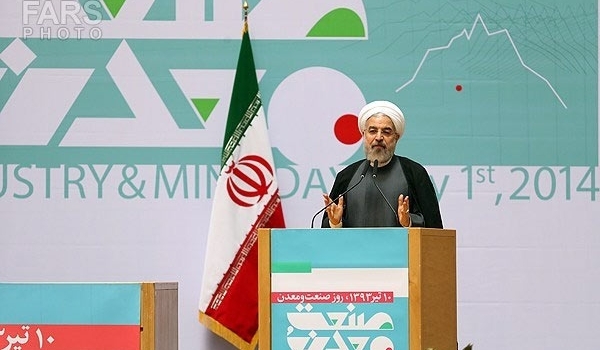 Gas production from the South Pars gas field will rise by the end of the current Iranian year (March 20, 2015) after four new phases of the gas field will come online, Iranian President Hassan Rouhani said on Tuesday.
"Four phases of the South Pars will be ready to produce gas by the end of this year and four other phases will come online next year," Rouhani said, addressing a ceremony to commemorate the Industry Day in Tehran today.
He said that Iran will also continue growing its crude output in future.
In relevant remarks earlier this month, Oil Minister Bijan Namdar Zanganeh announced that Iran plans to boost gas production in the South Pars gas field up to 540 million cubic meters per day (cm/d).
"Increasing gas output of the South Pars is among the priorities of the oil ministry and we should materialize this important goal by developing its phases," Namdar Zanganeh told FNA.
"Due to the efforts of the oil industry, in the current conditions over 320mln cm/d of gas is extracted from the different phases of the South Pars gas field and this will increase to 420mln cm/d in the second half of the next year," he added.
Namdar Zanganeh also said that the South Pars gas field's output will increase to 540mln cm/d by the end of the next Iranian year (March 2016).
The South Pars gas field, divided into 28 phases, is located in the Persian Gulf on the common border between Iran and Qatar. The field is estimated to hold 14 trillion cubic meters of gas as well as 18 billion barrels of condensates.
The field covers an area of 9,700 square kilometers, 3,700 square kilometers of which lie in Iran's territorial waters in the Persian Gulf. The remaining 6,000 square kilometers, better known as the North Dome, are located in Qatar's territorial waters.
In relevant remarks in May, a senior energy official announced that all development phases of the giant South Pars gas field will be accomplished in the next three years.
"The remaining phases of South Pars project will be ready before the beginning of 2017," Managing Director of the National Iranian Oil Company (NIOC) Rokneddin Javadi told reporters on the sidelines of his visit to the 19th International Oil, Gas, Refining and Petrochemical Exhibition in Tehran.