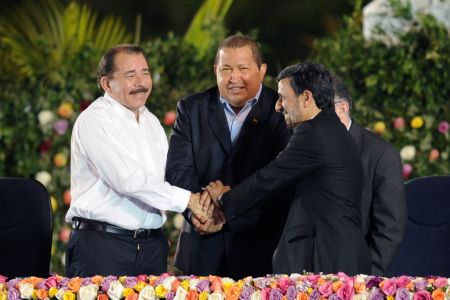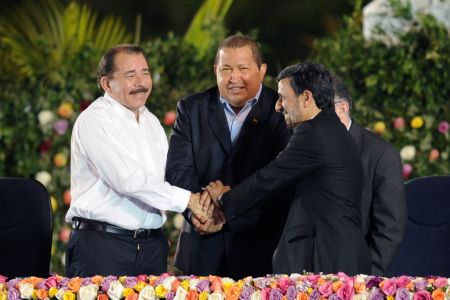 Iranian President Mahmoud Ahmadinejad has arrived in Nicaragua on the second leg of his Latin American tour and attended the inauguration of Nicaraguan President Daniel Ortega for his third term.
Ahmadinejad and his delegation were welcomed by Nicaraguan Foreign Minister Samuel Santos upon their arrival at Augusto Cesar Sandino Airport in the Nicaraguan capital Managua on Tuesday.
"These two peoples, in different parts of the Earth, are fighting to establish solidarity and justice," Ahmadinejad said.
Ortega won a landslide victory in the Nicaraguan presidential election of November 2011.
Ahmadinejad kicked off his five-day Latin American tour in the Venezuelan capital Caracas on Saturday.
During the four-nation trip, President Ahmadinejad will also visit Cuba and Ecuador for talks with senior officials of the two countries on the expansion of bilateral relations.
The US warned Latin American states on Friday against expanding diplomatic and business ties with the Islamic Republic of Iran, expressing concern over "Iran's outreach to the Western Hemisphere."
Leaders in all the four Latin American countries have in recent years built up diplomatic and trade ties with Iran, while their relations with the United States have been greatly reduced in response to popular demands for an end to dependence on Washington.