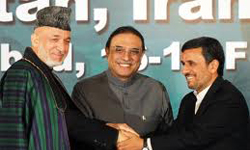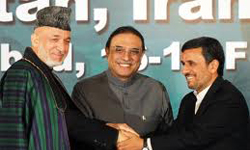 Iranian President Mahmoud Ahmadinejad participated in the two-day Fifth Regional Economic Cooperation Conference on Afghanistan (RECCA V) which started in Dushanbe, Tajikistan, on Monday.
The Conference started on Monday in the presence of the Iranian, Afghan, Tajik and Pakistani presidents. The four presidents are due to address the two-day conference.
The RECCA V is to review the achievements gained at the fourth Afghanistan conference in Istanbul, Turkey, in 2010.
It is also to examine the economic situation in Afghanistan following the withdrawal of the North Atlantic Treaty Organization (NATO) forces from that country, the Pakistani foreign ministry spokesman said.
Foreign ministers of 40 world countries and representatives from 33 international bodies are also present in the conference.