Iran
Iranian President Blasts Foreign Hands for Recent Protests, Vows to Resolve Economic Problems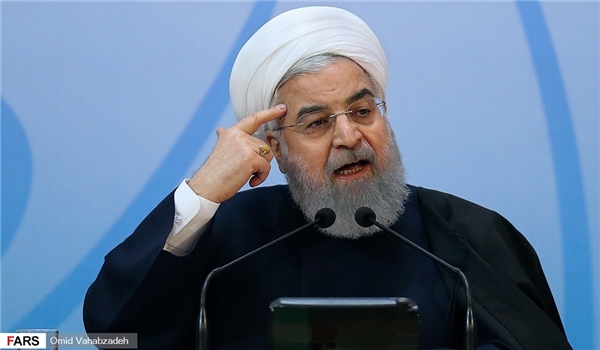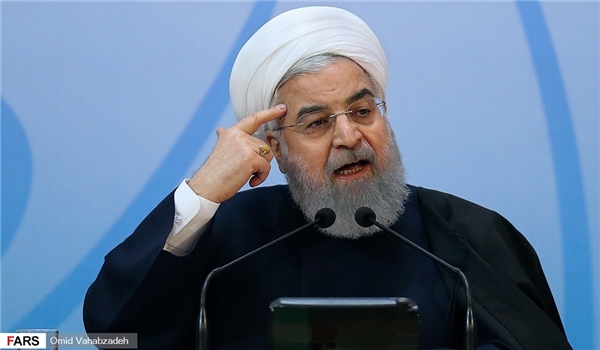 Iranian President Hassan Rouhani lashed out at certain countries, specially Saudi Arabia, for their attempts to foment unrests in Iran, and promised the nation to accelerate efforts to resolve the economic problems.
Addressing chairpersons of the Iranian parliament's different commissions in Tehran on Monday, President Rouhani said that the enemies are angry with Iran's different successes and achievements, including the 2015 nuclear deal, effective fight against terrorist groups and expansion of ties with different world states.
"These have angered our enemy. Our unity was a bullet (arrow) in their eyes and our progress and success in the world of politics and against the US and the Zionist regime was not bearable to them. Our success in the region was not bearable to them," he said.
"They (the Saudis) have blatantly said that we will create problems in Tehran," Rouhani said.
He also vowed that his government will double efforts to resolve the country's economic problems, unemployment, air pollution and inflation.
His remarks alluded to Saudi Arabia's then deputy crown prince who said in an interview last year that dialogue between his nation and Iran is impossible because of what he called as the latter's "extremist ideology".
Mohammed bin Salman, the Saudi Crown prince, who served as Riyadh's defense minister and second in line to the throne at the time, claimed that his country is a primary target for Iran and charged that Iran sought to control of the Islamic world. "We won't wait for the battle to be in Saudi Arabia," Prince Mohammed said, "instead, we'll work so that the battle is for them in Iran."
The mainstream media in the West has given a wide coverage to the economic protests in a few Iranian towns in the past few days that each comprised of a few hundred protesters, but none has covered the massive pro-government rallies held in more than 1,200 cities and towns on Saturday.