Korea
Iranian President Calls for Tighter Cooperation with N. Korea against Bullying Powers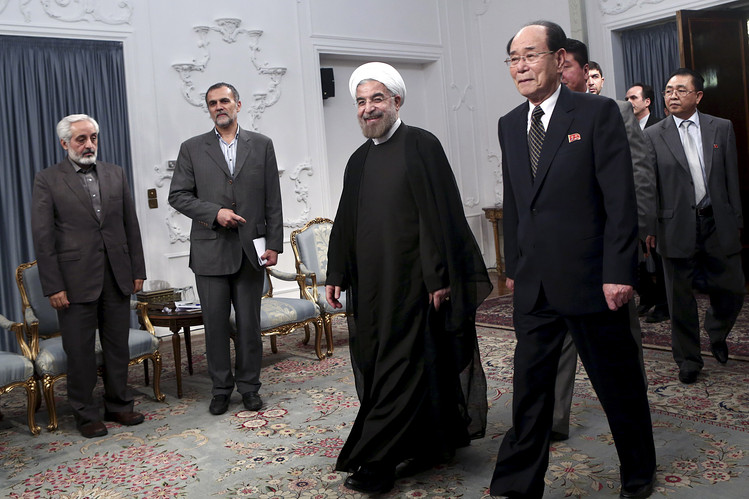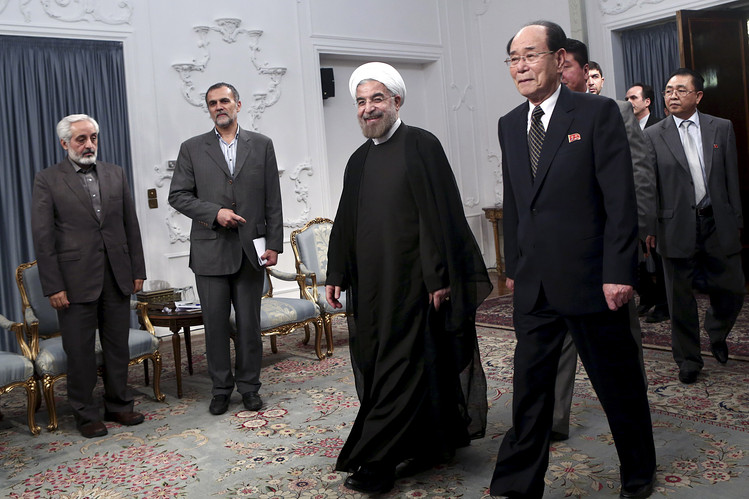 Iranian President Hassan Rouhani in a meeting with new North Korean Ambassador to Tehran Kang Sam Hyon underlined the necessity for the further consolidation of cooperation with Pyongyang against the bullying of certain world powers.
"The sanctions against North Korea have merely harmed the country's people. We have always condemned the illegal sanctions and pressures and we should resist against those who are unrighteously seeking more power, through cooperation," Rouhani said during the meeting in Tehran on Monday.
He underlined Iran's support for the establishment of peace and security in the Korean Peninsula, and said the two Koreas should move towards unity and settle their problems through talks and understanding.
Rouhani said Tehran seeks to further broaden its relations with North Korea in political, international, economic and technological fields.
Hyon, for his part, stressed his country's enthusiasm for the further development of ties with Iran, and said the Iranian government and nation have gained great success in foiling the US plots and defending the country's nuclear rights.
In relevant remarks earlier this month, Iranian Foreign Minister Mohammad Javad Zarif expressed pleasure in North Korean Leader Kim Jong-un's offer for peace talks with Seoul, stressing that tension in the Korean Peninsula should be soothed through peaceful means.
"We believe that the Korean Peninsula issues should be settled peacefully," Zarif said in a meeting with Hyon.
He described foreign meddling in issues related to the two Koreas as harmful, and said, "Our approach is comprised of emphasis on talks and avoiding use of force and military mechanisms."
Zarif also referred to his North Korean counterpart's visit to Tehran, and said, "Bilateral issues are on the agenda and we will follow the existing grounds to expand relations."
Hyon, for his part, conveyed the greetings of the North Korean foreign minister to Zarif, and said, "North Korea is willing to develop economic relations with Iran along with the political ties."
Earlier this month, Kim Jong-Un proposed the "highest-level" talks with South Korea, opening the way to a historic summit.
The sudden move, made during Kim's traditional New Year message, would clear the path for the first inter-Korean leaders' meeting since a 2007 summit in Pyongyang.
"Depending on the mood and circumstances to be created, we have no reason not to hold the highest-level talks," Kim said in the televised speech, calling for a thaw in icy relations between the two Koreas, which remain technically at war.
Seoul welcomed the overture as "meaningful".