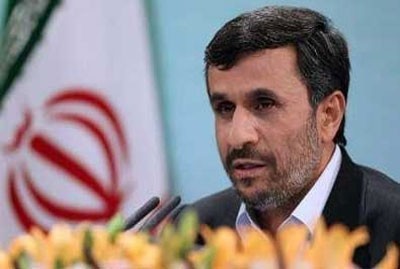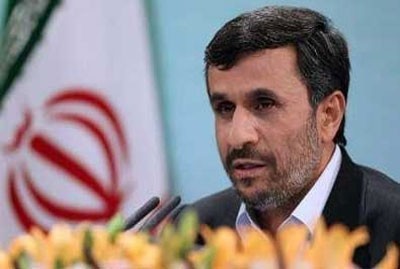 President Mahmoud Ahmadinejad of Iran stressed that the best way for implementing reforms cannot be through encouraging violence, killing and destruction.
Iranian media reported on Thursday that President Ahmadinejad criticized the conduct of some leaders towards Syria, during his meeting with his Turkish counterpart, Abdullah Gul, on the sidelines of the Islamic countries summit held in Mecca, Saudi Arabia.
The Iranian President wondered how some kings criticize Syria while they themselves are rejected by their people.
He said that peoples always call for justice, freedom and respect, but victory cannot be achieved by means of force, adding that a rule which is won by violence and force cannot preserve its independence.
Salehi: Suspension of Syria's OIC Membership Is Unfair and Contradicts OIC Charter
Iranian Foreign Minister, Ali Akbar Salehi, on Thursday stressed that the decision on suspending Syria's membership of the Organization of Islamic Cooperation (OIC) is an "unfair move" which contradicts the Organization's Charter.
In a statement to the Iranian IRNA news agency, Salehi said that Iran has opposed the suspension of Syria's membership of the OIC because it contradicts its Charter, stressing that it was supposed to invite the Syrian government to attend the OIC meeting and for the member states to listen to its official stance before such a decision could be taken.
The Iranian Foreign Minister reiterated that Syria should have been invited to the meeting so as to propose a mechanism with the Syrian government and opposition to help get Syria out of the crisis and solve the problems it is currently suffering from.
Salehi voiced at the meeting of the foreign ministers of the OIC member countries Iran's opposition to suspending Syria's membership.
Boroujerdi: Suspending Syria's Membership at OIC Politicized Decision
Chairman of the Iranian Shura Council's Committee for Foreign Policy and National Security Alaeddin Boroujerdi stressed his country's rejection of suspending Syria's membership of the Organization of Islamic Cooperation (OIC) as it is a politicized, unacceptable and unwise decision.
In a statement to the Iranian News Agency (IRNA) on Thursday, Boroujerdi said that the decision of suspending Syria's membership as an Islamic country at the OIC has been taken under the influence of Saudi Arabia.
He stressed that Syria is an Arab and Islamic country and such decision lacks legitimacy and cannot be justified.