Iran
Human Rights
Middle East
Saudi Arabia
Iranian President Criticizes West for Silence on Saudi Mass Executions
Iranian President Seyed Ebrahim Rayeesi condemned mass execution of people in Saudi Arabia, and blasted the western states for keeping silent on such a horrendous violation of human rights.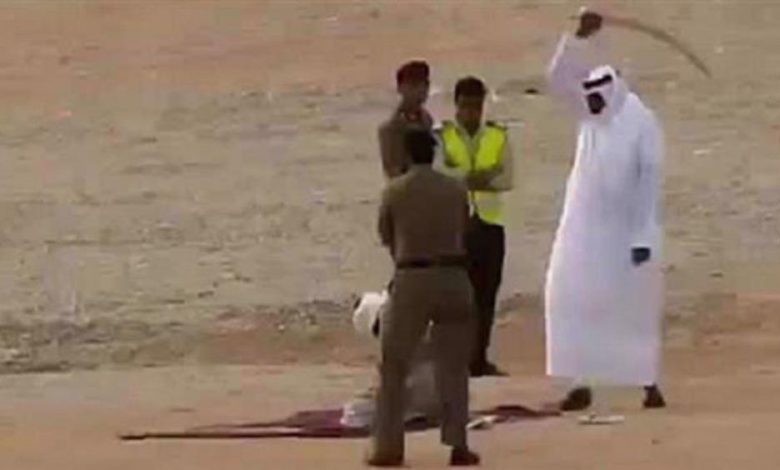 Application of double standards by the western countries and the instrumental use of the concept of human rights, as well as the silence and inaction of self-proclaimed human rights advocates towards death penalty for innocent people, are condemned, Rayeesi said on Monday.
"International organizations and free media and relevant institutions should break their silence," he added.
Also, on Sunday, the Iranian foreign ministry strongly deplored the mass execution of tens of people in Saudi Arabia, saying that Riyadh cannot cover up its political problems with suppression.
"Execution and [the use of] unbridled violence are no solution to self-produced crises and the Saudi government cannot use such measures to cover up its political and judicial bedlam and suppress people," Foreign Ministry Spokesman Saeed Khatibzadeh said.
He added that the recent mass executions in Saudi Arabia constitute an inhumane act in contravention to the basic principles of human rights and international law.
"This measure is also at odds with all human [rights] principles and recognized judicial procedures [as death sentences were issued] without respect for due process," Khatibzadeh said.
He also slammed the western countries for use of double standards in such cases and instrumental use of the concept of human rights.
Khatibzadeh took to task those countries who claim to be human rights advocates for their inaction toward such heinous measures, describing it as a sign of those countries hypocrisy and their politicized use of human rights to achieve their political goals against independent governments.
His remarks came after the state-run Saudi Press Agency said in an announcement on Saturday that Saudi Arabia had executed 81 prisoners in a single day over 'terror-related offenses,' in the largest mass execution carried out by the highly-conservative Arab kingdom in recent memory.
It added that the executed inmates included seven Yemenis and a Syrian, alleging that the suspects had been convicted of a variety of crimes, including killings and membership in militant groups.
The mass execution in Saudi Arabia has drawn a strong wave of condemnation from various Islamic and Saudi opposition groups, which say most of those executed were jailed only for exercising their right to free expression of opinion.