Iran
Iranian President Felicitates Imam Sayyed Ali Khamenei on Nowruz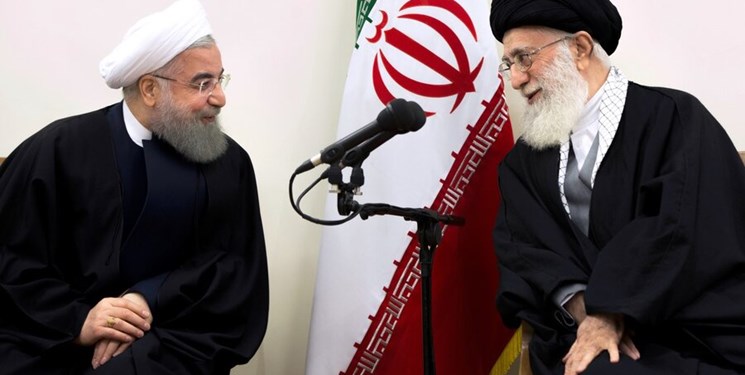 Iranian President Hassan Rouhani in a phone conversation with Supreme Leader of the Islamic Revolution Ayatollah Imam Sayyed Ali Khamenei extended his congratulations on the advent of Nowruz, the start of the Persian New Year.
Despite enemies' conspiracies, efforts will be made for containing coronavirus completely in the new Iranian year, continuation of production, inauguration of big projects, foiling and lifting sanctions and developing economic and cultural sectors, President Rouhani said during the phone talks on Saturday.
He wished for Iranian nation to pass difficulties caused by sanctions and coronavirus pandemic.
Imam Sayyed Ali Khamenei, for his part, congratulated the New Year, and wished success for government in line with serving people.
Supreme Leader in a message on the occasion of the Persian New Year stressed the need for surge in production, government's support for producers and removing obstacles in the way of domestic production.
In his message on Saturday, he described the (past Iranian) year 1399 as the year of manifestation of the Iranian nation's capabilities both in face of COVID-19 virus and in confronting the enemy's maximum pressure.
"Today the enemies openly acknowledge that the 'maximum pressure' has failed," he stated.
Ayatollah Khamenei underlined that the slogan of the New Year is "Production: support and elimination of obstacles".