Iran
Middle East
North America
Iranian President Hopes New US Gov't to Take Lesson from Past Failures
Iranian President Hassan Rouhani lauded his nation for their resistance against the US pressures and sanctions in the past 3 years, expressing the hope that the new administration in the White House would take lesson from the past failures and rejoin the nuclear deal.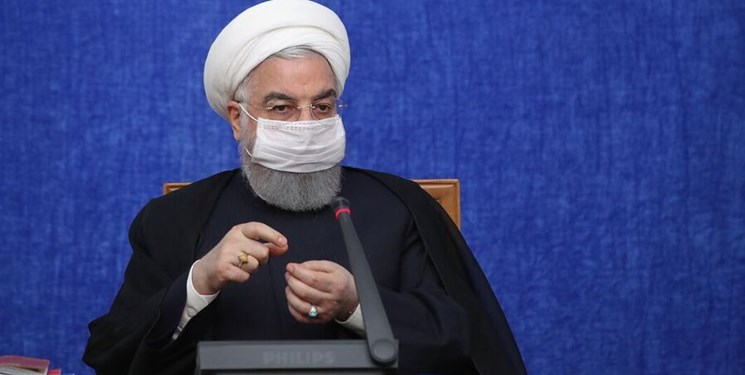 "People faced economic terrorism in the past three years and showed competent resistance and patience. Our country's decision is clear and our nation will continue its patience and resistance until the other side bows to the law and rules," President Rouhani said, addressing a meeting of the national coronavirus campaign headquarters in Tehran on Saturday.
"We hope that conditions alter in a way that those who have imposed sanctions will come to realize that they have moved along a wrong path, and that they will not attain their goals at all as they should take a lesson from this 3-year experience for the future US government to bow to the laws and rules and return to all its undertakings and (the Iranian) people would witness and feel the prize of their patience and resistance," he added.
In relevant remarks on Thursday, Rouhani said that the next ruler of the White House will surrender to the Iranian nation's will.
"It is not important who wins the US election; the next government of America will surrender to the Iranian nation," Rouhani said in a ceremony to inaugurate the first phase of a water transfer project from the Persian Gulf to the Central Iranian provinces.
He said that the hard times that the government and people suffered in the past three years has been "unprecedented".
"We were always under pressure but this was an economic war. They increased the sanctions amid the coronavirus pandemic," Rouhani said.
The Iranian foreign ministry has declared that despite Washington's claims of cooperation to transfer drugs to Iran via the new Swiss-launched payment mechanism, the US is troubling the process amid the coronavirus outbreak in the country.
Although US claims that medicines and medical equipment are not under sanctions, they have practically blocked the transfer of Iran's financial resources in other countries into the Swiss Humanitarian Trade Arrangement (SHTA), former Iranian Foreign Ministry Spokesman Seyed Abbas Mousavi said.